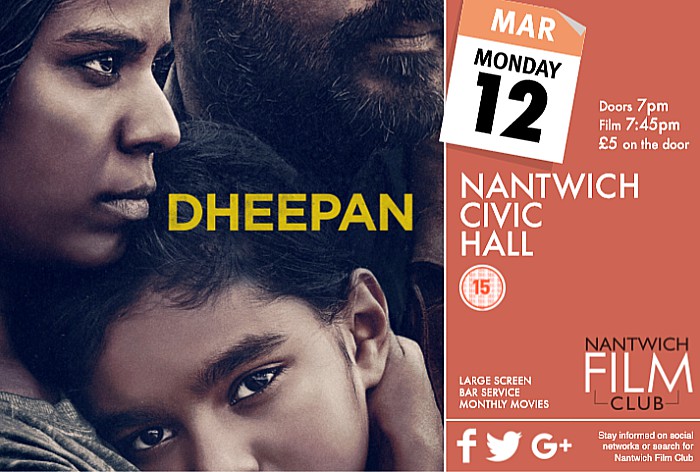 Nantwich Film Club is to screen the big hit movie, Dheepan, on March 12 at the Civic Hall.
Dheepan, winner of the Palme d'Or at the 2015 Cannes Film Festival, is a gripping, human tale of survival.
On the losing side of a civil war in Sri Lanka, a Tamil soldier poses as the husband and father of two other refugees in order to escape their ravaged homeland.
Arriving in France, the makeshift "family" sets about establishing a new life-only to find themselves once again embroiled in violence on the mean streets of Paris.
A heart-rending saga of three strangers united by circumstance and struggle, Dheepan is a tour-de-force.
The film screening will start at 7.45pm and tickets are only £5 on the door.