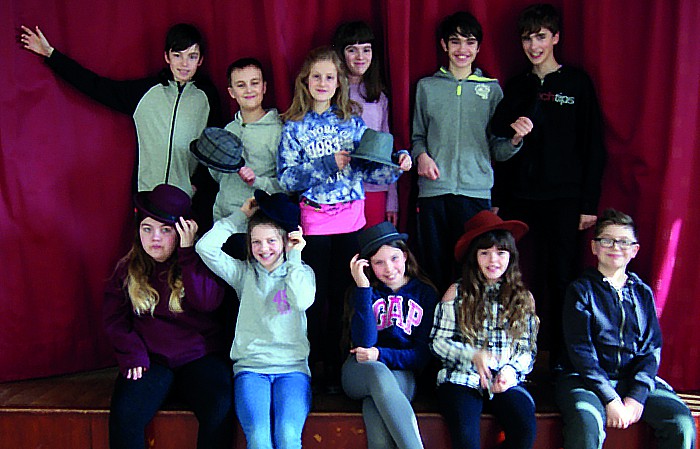 Helen O'Grady Drama Academy in South Cheshire is celebrating 20 years of drama with the launch of its new "Show Term" and the performance of a play by Academy Principal Brian Ormrod.
The drama academy, which runs classes in Audlem, Crewe, Haslington, Sandbach, Middlewich, Trentham, Astbury and Northwich, was started in 1998 by Brian.
It offers a drama programme for young people from aged five to 17 years, aimed at developing acting skills as well as confidence and self-esteem.
The new "Show Term" will allow students to demonstrate skills and techniques learned throughout the term, culminating with a performance in front of friends and family.
Students have been getting into character for one of the plays 'The Kidnapping of Kitty O'Hara', set in New York in the 1920s, which features gangsters of that period.
Students will also be performing a play written by Brian, called 'The League of Freaky Creatures'.
This is performed by Helen O'Grady Drama Academies all over the world.
Brian said: "I'm thrilled to be celebrating 20 years as Principal of the Drama Academy.
"Over the past two decades, I have seen the effect our classes have on the young people.
"Not just on their acting abilities, but on helping them to become more self-confident and building their self-esteem.
"We have expanded over the past 20 years to cover classes across South Cheshire and North Staffordshire, and have put on many plays for family, friends and the community to enjoy.
"I couldn't be prouder when I see the students up on stage at the end of the Show Term."
"Show Term" will culminate with performances from all students from Middlewich, Trentham, Astbury, Audlem, Crewe, Haslington, Sandbach and Northwich at Alsager Community Centre on June 30 and July 1.
Any young people keen to act or build confidence can try the first lesson for free.
Find out more at helenogradysouthcheshire.co.uk or call 01270 765586.
(Pic: Back row, left to right: Anthony Frampton Rawling, Thomas Clare, Rachel Bosworth, Katie Acton, Alexander Frampton Rawling, Liam Hopley.
Front row: Charlotte Parker Herrieven, Amy Fearn, Gemma Freeman, Sheila Frampton Rawling and Shane Yates)