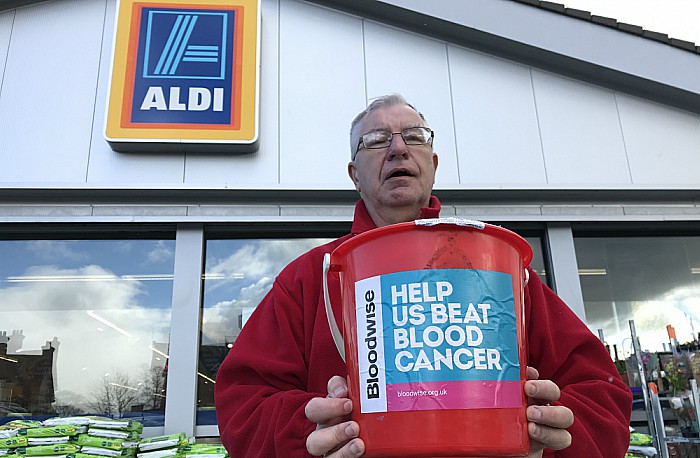 A charity bucket collection held by Bloodwise at Aldi in Nantwich helped to raise more than £540, writes Jonathan White.
An impressive £541.68 was donated by kind shoppers and staff at the Station Road store in just two days.
All proceeds will go to blood cancer charity Bloodwise, which helps fund world-class research into all types of blood cancer and provides information and support to those affected.
Liz Boffey, from Bloodwise (South Cheshire), said: "I would like to take this opportunity to thank all Aldi shoppers who have been so generous in their giving.
"I would also like to thank the staff at Aldi who made us all feel so very welcome.
"All monies raised will go directly into the research of all blood cancers."
For further information relating to Bloodwise, contact Liz Boffey on 01948871250 or visit https://bloodwise.org.uk/
(Pictured – Bloodwise volunteer Ben Reinhardt)