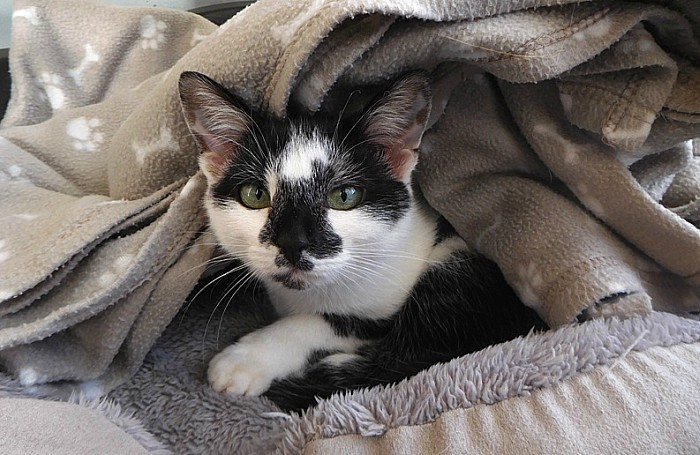 A cat named Lucky after being rescued from the streets by the RSPCA is hoping her name will bring her good luck – after a run of bad fortune.
The six-month-old kitten is currently at RSPCA's Stapeley Grange Cattery, in Nantwich, after spending the last four months recovering from various health issues.
When she arrived at Stapeley, staff named her Lucky as she was lucky to have survived being a stray on the streets at just eight weeks old.
But soon after arriving at Stapeley, it became apparent all was not well.
Vets found she was suffering from E.Coli and ringworm from her life on the streets.
She was also found to have a sensitive stomach – which as a result means she prefers only one flavour of Whiskas cat food.
Due to her condition, she was kept in the cattery's isolation unit away from public until she recovered.
Four months down the line, Lucky has recovered and is now officially up for adoption.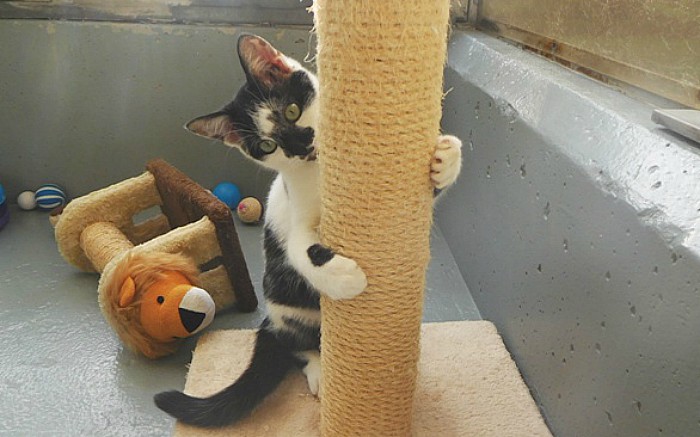 Lee Stewart, manager at Stapeley Grange, said: "Despite her name, which seemed appropriate at the time when she was rescued, poor Lucky has had a rough few months.
"They say bad things come in threes so we hope the E.Coli, ringworm and stomach issues will be the end of her bad luck and she can now look forward to being
adopted into a loving forever home.
"It was one thing after the other for her, but she definitely seems happier now she has recovered, often playing in her pod and trying to play with the cats in the runs next to her.
"We hope her name will now bring good luck her way and that she is adopted very soon."
As Lucky appears to like other cats, a home which already has cats could be a possibility.
She would be best homed in a family with no children, although teenagers would be possible.
To enquire about rehoming Lucky, or another cat from Stapeley, contact the cattery by calling 0300 123 0722 or email [email protected]
Or call in to the cattery on London Road between 11.30am to 3.30pm, except Mondays.
The RSPCA is a charity and relies on public donations to exist.
It costs the centre £50,000 to feed 6,500 animals admitted every year.
Anyone willing to support Stapeley Grange can donate online at www.justgiving.com/campaigns/charity/rspcahq/stapeleygrange.