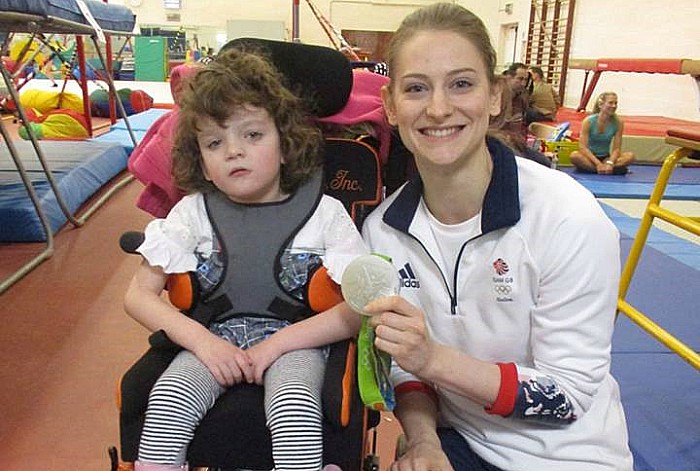 Nantwich's Olympic silver medallist Bryony Page helped the Wingate Centre to celebrate their 30th birthday in style.
Bryony, one of the centre's Vice Presidents, hosted their 30th Birthday Sponsored Bounce which saw more than 40 people taking to the trampolines and bouncing over 27,000 times.
This helped to raise £1,000 towards the Wrenbury-based charity's birthday fundraising appeal.
Over the last 30 years, the Wingate Centre has welcomed more than 10,000 visitors for respite holidays.
The team took this opportunity to thank their clients and supporters alike by opening their doors to the community and throwing a 30th birthday party.
Bryony said: "It was such an honour being part of Wingate's 30th Birthday Party and Sponsored Bounce.
"The event went really well and I'm so glad we were able to raise funds and awareness for the charity.
"I caught up with a few old friends and met some very inspiring people who have all really felt the benefits of being part of the Wingate Community.
"Thinking about how many people the Wingate Centre has helped over the years is something really special."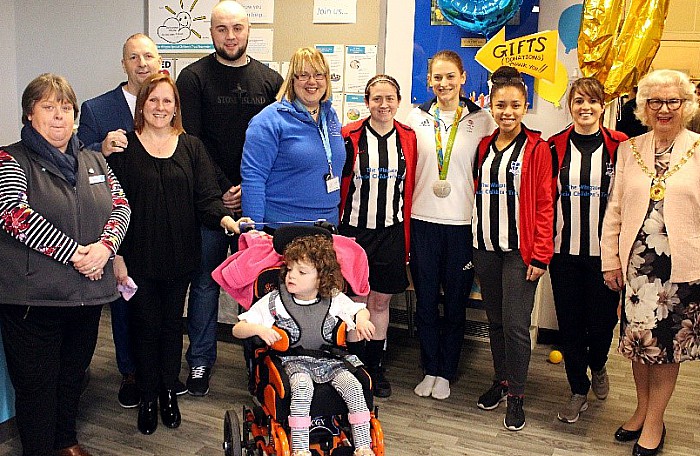 Guests included David Briggs, Her Majesty's Lord-Lieutenant of Cheshire, Sarah Callandar Becket, High Sheriff of Cheshire and Councillor Penny Butterill, Mayor of Nantwich Town Council.
They enjoyed the festivities, met the centre's clients, past and present, and watched the Cheshire Gymastics Display Team in action.
Local Nantwich boxing star Nathan Gorman also took time out of his busy schedule to attend and young presenters from RedShift Radio were there chatting to guests and to interview Bryony for their radio show.
thefunkychoir.com ensured the roof was raised as they entertained party goers with their music.
Birthday cake was donated by the team from Co Op Food Readesdale Avenue.
Catherine Cook, Marketing & Fundraising Manager for the Wingate Centre, said: "We'd like to thank everyone who made it such a huge success.
"Children with disabilities face loneliness and frustration every single day; thanks to the support of the local community we've been changing that for an incredible 30 years by bringing joy, friendship and smiles into their lives.
"Long may that continue! If you'd like to get involved then please do get in touch.
"We are looking for individuals and businesses who'd like to commit to raising £300 to celebrate our 30th birthday and help us raise the £300,000 we need each year to brighten the lives of children."