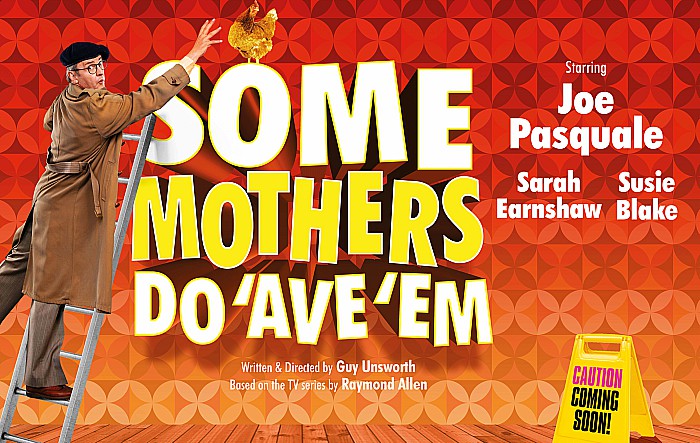 Frank Spencer is a unique character in British comedy.
His calamitous capers, child-like innocence and un-swerving loyalty to exasperated wife Betty endears him to all.
And it's this which makes this production – some 40 years after the final episode of the smash TV series – such a spectacular success.
Joe Pasquale is quite simply brilliant as the accident-prone Frank – and mainly because he does not try to copy Michael Crawford.
He injects his own mannerisms, humour and personality into the role which for 90 minutes will leave you breathless and in complete admiration.
Yes, at times it does remind those who remember the TV show of some of the most memorable moments back in the 70s, including some eye-watering stunts!
But it's Frank's character which stands the test of time, because we can't help but root for him in everything he does.
Playing to a near sell-out audience on the opening night at Crewe Lyceum, Pasquale led an incredibly talented stage cast of six.
The fast-moving, cleverly-written script made full use of the characters on show, and whisked us through a journey of hilarity.
Betty was played perfectly by Sarah Earnshaw. She pulled us in to her world of craziness, but comforted us knowing she would stand by him through thin and thinner!
And a slapstick sitcom like this would not be complete without a mother-in-law. In Suzie Blake, the writers could not have cast a better actress.
A fine comedian in her own right, who made her name alongside Victoria Wood and Russ Abbott, Blake belied her age to produce a stunning performance which involves drink, chicken houses and bank managers!
David Shaw-Parker was excellent as Father O'Hara, particularly in Spencer's 'heineken manoeuvre' sketch!
And Moray Treadwell and Chris Kiely produced brilliant double performances as Mr Luscombe/Mr Worthington and Desmond/Constable respectively.
But also hats (or should that be berets?) off to those who designed and constructed the set.
Timing is everything – and in this show that includes the movement and sound of seemingly inanimate objects.
Well, inanimate until Frank got his hands on them!
These words cannot do the production justice.
You must watch it, hear it, experience it.
'Some Mothers Do 'Ave 'Em' is on at the Lyceum all week until Saturday April 7.
Full details of times and ticket availability, visit www.crewelyceum.co.uk
STAR RATING – 5 OUT OF 5!