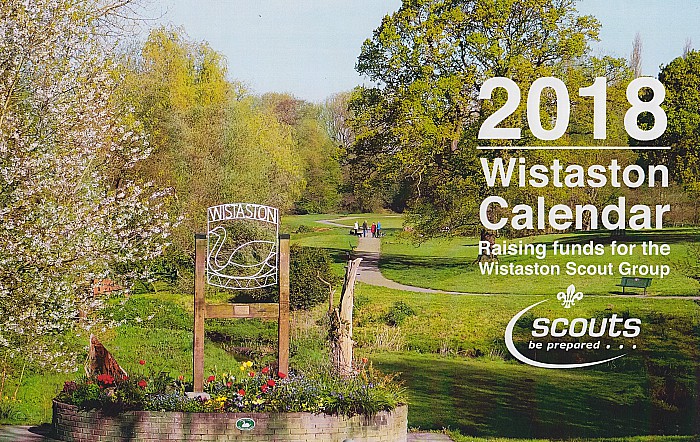 A young Scout leader's calendar idea has helped raise £712.97 for the Wistaston Scout Group, writes Jonathan White.
Ellie Newbrook, a Young Leader at the Wistaston Scout Group, came up with the idea to boost funds for the group's new base.
Ellie collated several images from local photographers Jonathan White and Simon J Newbury featuring scenes of Wistaston through the seasons.
She then skillfully edited them into the 2018 Wistaston calendar.
Further funds were raised at St Mary's Church Hall in Wistaston via a fashion show and 'An evening with Steve Leonard' from Leonard Brothers Veterinary Centre event.
All proceeds have gone towards completing Wistaston's new Scout Centre off Elm Close, so that the next and future generations can experience everything that scouting has to offer.
The facility is used by 35th South West Cheshire (Wistaston) Beavers, Cubs and Scouts, along with an Explorers (14-18 year olds) group.
Jo Bowkett, Secretary of the Wistaston Group, said: "We are so proud of Ellie Newbrook and what she has achieved in producing such a lovely calendar of Wistaston and raising money for the Group.
"We have been very fortunate to have the support of our local community and businesses both for the calendar and for our fundraising events.
"We look forward to being able to celebrate the group's 60th anniversary this year in our brand new Scout Centre."
For further information on the Wistaston Group, email John Bennett (Group Scout Leader)on [email protected] or visit http://wistastonscoutgroup.org.uk/
(Words and pic by Jonathan White)