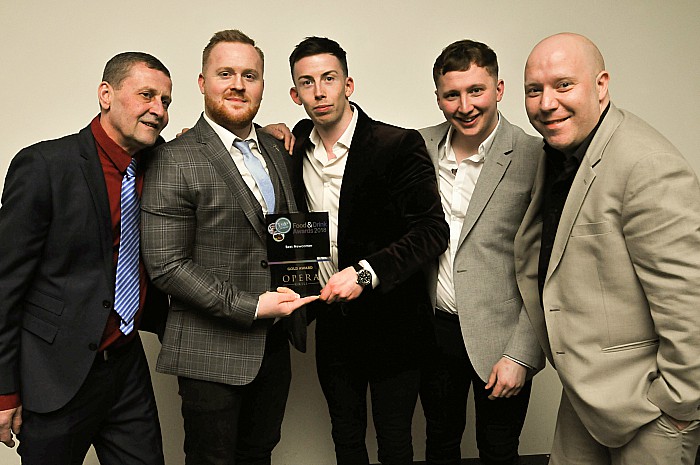 Several businesses in and around Nantwich were honoured at the 2018 Taste Cheshire Awards.
More than 40,000 votes were cast by customers of venues right across Cheshire, with a short list in each category then mystery dined and shopped by industry experts to find out the Gold, Silver and Bronze medal winners.
And in Nantwich, a number of outlets received awards, including Bloom who won Gold in Best Sandwich Shop, and Deadwood Smokehouse restaurant (pictured) was also a Gold winner in the Best Newcomer category.
Cheerbrook farm shop won Bronze in Local Produce Shop class, and then was crowned winner in the Plain Pork Sausage competition.
The Hollies Farm Shop near Tarporley was crowned Gold winner in the Local Shop of the year.
In the Best Bar category, Tarporley notched another Gold Award winner with Little Tap. It was also crowned Gold winner in the Excellence in Customer Care class.
And the Hollies Farm Shop was honoured with the Outstanding Achievement Award Sponsored by Taste Cheshire.
Hundreds attended the glittering awards ceremony held at Chester Racecourse last night (April 4).
Briony Wilson, Taste Cheshire general manager and food and drink festival organiser, said: "It was one of the best events we have ever put on.
"The industry gets so little time to get together and celebrate what an amazing job they all do representing Cheshire to the millions of visitors we have to the county every year.
"All of our nominees have had a wonderful 2017 and our various winners at each level have excelled at the very top of their game.
"It is a privilege for us to be able to celebrate their achievements with them."
The event was hosted by Dee 106.3's Gavin Matthews and We Love Cheshire Owner, Izzy Grey.
Horseradish Catering provided a meal for the toughest "gig" of the night, feeding their peers.
Taste Cheshire owner Stephen Wundke added: "Our annual awards have been running now for 18 years.
"And by staging these just after the Food and Drink Festival we bring a huge focus across the UK on to Cheshire and its Food and Drink Industry.
"This was a superb night and we are already planning for how we can introduce more categories for 2019 to encourage even more people in to the industry."