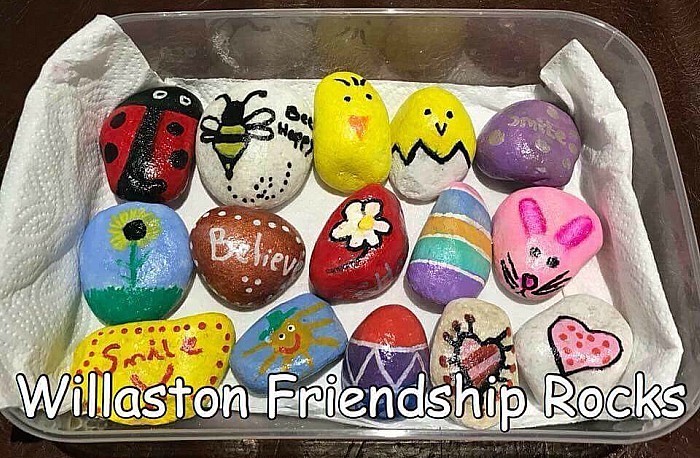 Pebbleart participants are bringing a smile to Willaston residents – by painting rocks and then hiding them for strangers to find, writes Jonathan White.
Pebbles from craft shops or public places are being painted with acrylic paints or permanent pens.
Some of the art is themed, such as Disney, Easter, Halloween or Christmas.
They are then hidden or placed in places such as next to a path, a park bench or even on a high street.
Anyone who finds a painted pebble can leave it where it is or re-hide, then take a photo of it for the Facebook group.
A national 'Love on the rocks uk' Pebbleart Facebook group now has more than 55,000 members.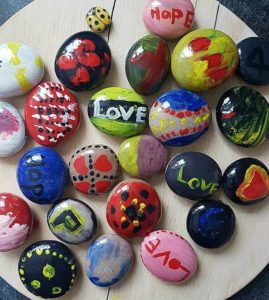 And it has resulted in local Facebook groups being set up across the UK for people to share ideas and places to look.
'Willaston Friendship Rocks' started when pupils from the Art Club at Willaston Primary Academy painted their own pebbles, which were then hidden in the school grounds.
Pupils could hunt for the rocks at lunchtime, then hide them for someone else.
The activity became so popular, children asked their parents if they could make their own in their spare time and hide them around the village.
As a result the 'Willaston Friendship Rocks' Facebook group was founded in February by parents to allow children to see others getting joy from their rocks.
'Willaston Friendship Rocks' has been a huge success and the FWSA (Friends of Willaston School Association) have also become involved and decorated their own rocks in readiness for the 39th World Worm Charming Championships at Willaston Primary Academy on Saturday 23rd June 2018 (gates open 1pm).
There are four worm-themed rocks to find around the village.
A representative from 'Willaston Friendship Rocks' said: "This has become popular with parents as it is a free activity to get children out of the house and away from a screen for a bit and it's lots of fun."
To join the group please search for Willaston Friendship Rocks on Facebook.
(pics courtesy of Jonathan White)