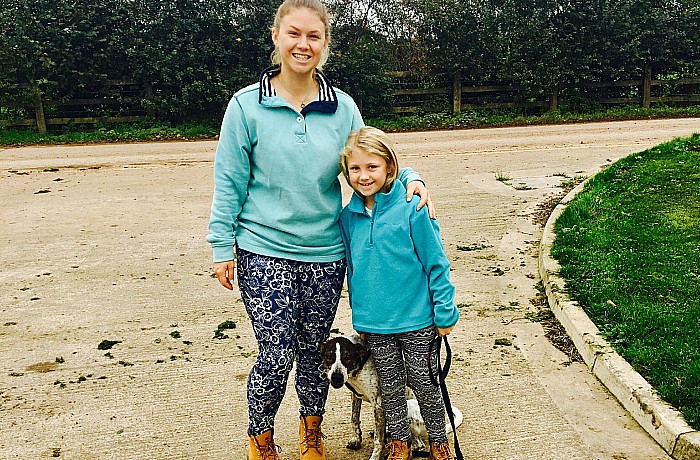 A big-hearted Nantwich girl has been raising RSPCA funds by selling healthy bird seed to people visiting Nantwich Lake.
Alicia Lewis, aged 9, wanted to help the local wildlife centre during her Easter break.
So the St Anne's Catholic Primary School pupil, who is an RSPB member, made posters to put up around the lake, asking visitors to stop feeding birds bread.
She then started selling bags of healthy bird seed, donating the takings to RSPCA Stapeley, and even helped out litter picking around the Lake which attracts hundreds of people every day.
Proud mum Hannah, of Millstone Lane, Nantwich, said: "Alicia is really concerned about wildlife and we walk our dogs around the lake every day.
"She thought of the idea herself to is trying to raise awareness and funds for the RSPCA Stapeley, by selling healthy bird seed by Nantwich Lake during the Easter holidays.
"She also made posters to raise awareness to stop people feeding the birds bread, as it is really bad for them, but we are still seeing people throw entire loaves of bread into the water!
"Alicia saw some posters by the lake about the Canada Geese that had 'angel wing' – a crippling disease and did some research and found out how bad bread is for wildlife.
"Geese, swans and ducks can't properly digest it, which gives them long term health and digestive problems.
"She is only 9 but she is really dedicated to helping the wildlife by the
lake, she even picks up litter!
"She puts out 'bug hotels' and homemade bird feeders in our garden."
Alicia made £5 on her first day selling the seed and hopes to raise more in the coming weeks.
"We also spoke to people who were feeding bread to the ducks and offered to swap the bread for a free bag of bird food!" added Hannah.
"Although some people were not overly interested, Alicia is determined to keep trying!"