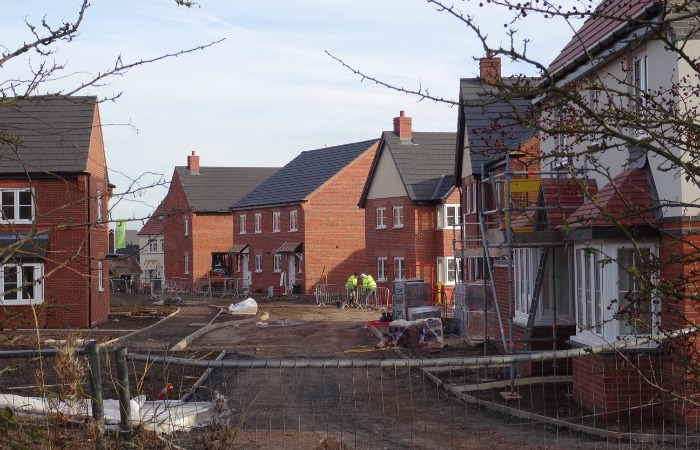 More than 20,000 homes with planning permission are yet to be built by housing firms in Cheshire East – with some dating back as far as 2010.
Cheshire East Council has granted planning permission for 20,441 homes that are currently unbuilt.
In his last autumn budget, chancellor Phillip Hammond announced the Government would commission a review into land banking – the practice of developers sitting on land with planning permission to increase profits.
Cllr Sam Corcoran, leader of CEC's Labour opposition group, suggested that land banking was causing problems for the borough's five-year housing land supply.
He said: "Who controls the number of houses built? It's the developers.
"And who benefits if there is no five-year housing land supply? The developers.
"Anyone can see what's going to happen.
"The Government says it wants to do something about land banking, but the solutions it puts forward are ineffective.
"The real solutions involve giving powers to local councils, and the Government won't do that."
But borough chiefs say they are satisfied with the pace of housebuilding across the borough, with developments now being completed faster than expected.
The council points out that in 2016-17 some housing sites had more than double the number of homes built than were expected to be finished by developers.
One example includes 103 homes off Queens Drive in Nantwich, compared to the target of 30.
A spokesman at CEC said: "The conventional view of land banking isn't the experience of CEC – many sites are progressing very well.
"It is also the case housing sites inevitably take a few years to build out.
"However, we are not at all complacent – the council needs to ensure more than 2,400 homes are built each year over the next eight years or so to fully meet housing need.
"We are, therefore, working hard to ensure more sites move more quickly and remove any remaining obstacles to new home building."
CEC says 20,441 homes waiting to be built are taken into account in the 36,000 homes earmarked in its Local Plan – with 8,904 of these located on the plan's allocated sites.
However, the council admits it is concerned about developers that apply for new planning permissions, despite sitting on old ones.
"Recent planning appeals have highlighted a case where a developer had not progressed planning permissions for 715 homes over three sites and yet was seeking consent for a further 189 homes on a fourth site," the council's spokesman said.
"In another example, a land promoter was arguing that the council hadn't got a five-year supply by arguing that four of their own sites, granted planning consent on appeal, wouldn't deliver to the tune of 105 homes.
"In our view this is not typical – and most of the industry is now concentrating on building homes at a faster rate."
Cllr Rachel Bailey, CEC leader, added: "I'm absolutely clear where we have allocations or permissions we need to bring them forward.
"Government has the tools with regard to unlocking land banking, but as a local authority it's about us looking to deal with planning applications in a timely manner, and review, follow up and assess any blockers that are there."
(pic of Malbank Waters housing development, courtesy of Jonathan White)