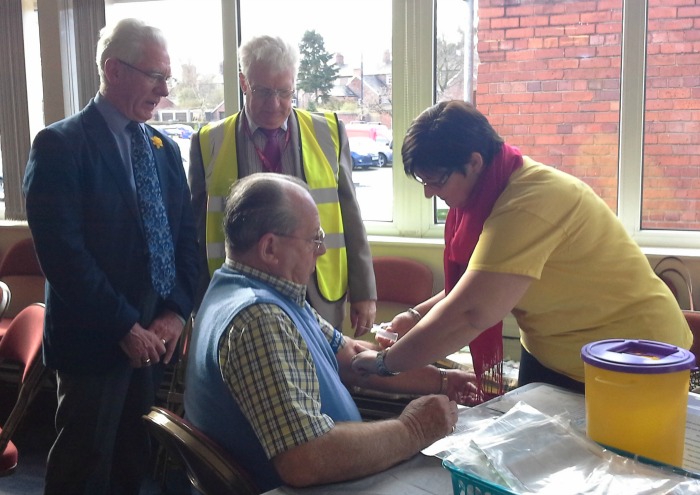 Almost 300 men turned up to a PSA testing session held at Nantwich Civic Hall to help spot early signs of prostate cancer.
In total, 286 men attended for the test which was organised by the Leighton Hospital Prostate Cancer Support Group.
Among them were men from Winsford, Alsager, Audlem and Sandbach, some having a test for the first time.
Deputy Mayor of Nantwich Cllr David Marren and Mayor of Cheshire East Cllr Arthur Moran were both in attendance and underwent tests themselves.
Cllr Moran said: "The group is one of my chosen charities for my year in office, the other one being Target Ovarian Cancer."
He paid tribute to the work done by the group and added: "In addition to the testing, the group provides valuable information and support to those who have already been diagnosed with prostate cancer."
The support group has thanked Nantwich Town Council for providing the venue and for the refreshments that they offered.
If you would like more information on the group's activities, contact them at [email protected]
(Image above shows a previous PSA testing day; below, Cllr Marren taking part)