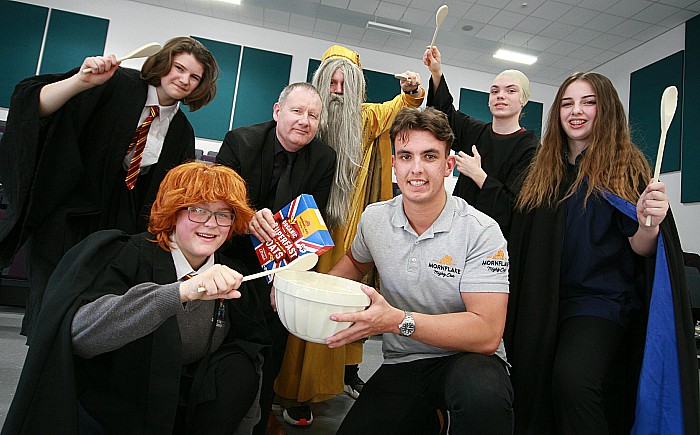 Scouts across South Cheshire are preparing to "do their best" in the 80th anniversary Crewe Gang Show.
More than 140 beavers, cubs, scouts and leaders will tread the boards in the "biggest and best" show in the history of the South Cheshire scouting movement.
Breakfast food giant Mornflake has thrown its weight behind May's show as main sponsor.
The curtain will rise at Crewe Lyceum Theatre on Wednesday May 2 with two-hour performances running through to the Saturday which also includes a matinee.
Crewe Gang Show marketing spokeswoman Kelly Davies said: "Crewe has had its own Gang Show since 1938 and it is recognised for its excellence within the scouting movement allowing local youngsters to wear their red neckerchiefs with pride.
"We want to make this 80th show extra special and rehearsals have been taking place at Crewe UTC since November.
"There will be well-known songs and brilliantly choreographed dances, not forgetting the sketches too.
"It's great to have Mornflake on board as a big name sponsor giving us the opportunity to make this year the biggest and best.
"We promise spectacle sets, colourful costumes and a truly polished and professional show."
The light entertainment show will include comedy, dancing, singing and big musical items from youngsters aged six to 25 from South West Cheshire scout movement.
This year also celebrates the Royal Airforce Centenary with a special tribute item.
A special anniversary book charting the history of Crewe Gang Show with pictures from the past will be available in the theatre foyer for the week of the show for reduced price of £5.
Kelly added: "The show is produced, promoted and performed by volunteers.
"Just like scouting, many adults give up their time to create something memorable for audiences but also for the youngsters involved.
"It really is something special to be part of 'The Gang' and you can see that on the faces of the performers when you see the show."
Mornflake marketing manager Richard Jones said: "Crewe Gang Show is something of a local institution, involving generations of children down the decade.
"As a family firm with a strong connection to the community, Mornflake is delighted to support the production for another year."
Tickets are available from the Lyceum Theatre box office and online. They range from £12 with discounts for group bookings.
For more on the production visit www.crewegangshow.org
(Pic: Mornflake ambassador Lewis Jones joins scouts as they rehearse a scene from Harry Potter for Crewe Gang Show 2018)