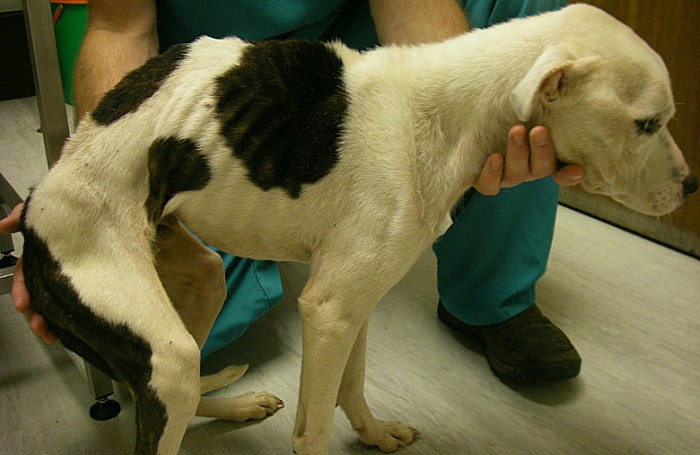 Eight new animal cruelty complaints in Cheshire are being received every day by the RSPCA, new figures show.
The RSPCA investigated 2,787 complaints about animal cruelty in Cheshire last year – with eight new animal welfare concerns being looked into by local inspectors every day.
The figures have been released as part of the charity's annual Cruelty Statistics, which shows that complaints in Cheshire increased in 2017 from 2,778 complaints made in 2016.
Nationally, 141,760 complaints about animal welfare were investigated in 2017.
Cases investigated by the RSPCA in Cheshire included two severely emaciated Staffordshire terrier-type breeds found living in conditions described as 'atrocious' (pictured).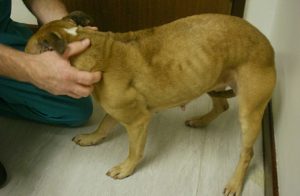 Another involved a lurcher dog who needed reconstructive surgery on his jaw after he was found with severe injuries consistent with badger baiting.
The most calls received related to dogs (1,575), followed by cats (582) and then horses (279).
Brett Witchalls, RSPCA chief inspector for Cheshire, said: "Animal cruelty horrifies much of today's society and this figure tells us that there are suffering animals in the county who need our help every day.
"We are very grateful to everyone who takes the time to raise concerns.
"A call from a member of the public not only helps to give a voice to animals in desperate need but it helps our officers investigate and help bring animal abusers to justice.
"It is shocking that people can be capable of such deliberate brutality towards animals, but equally it drives us on to ensure perpetrators of animal cruelty are put before the courts.
"Either way, our officers are under increased pressure having to respond to more calls and investigate more complaints.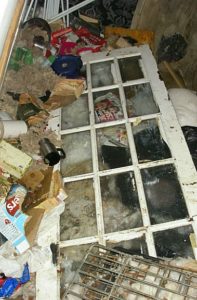 "But it is thanks to their dedication, as well as RSPCA staff and volunteers, that we are able to transform the lives of thousands of animals in Cheshire each year."
Animal rescuers and welfare charities are struggling to cope with an ongoing equine crisis.
In Cheshire in 2017, the RSPCA received 279 complaints about 193 horses.
Officers rescued 26 horses from across the county, up from 14 in 2016 and 12 in 2015.
National statistics reveal nearly 1,000 horses were rescued by the charity from cruelty, suffering and neglect last year, and 928 horses are still in the charity's care.
The charity's 24-hour emergency line received more than 80 calls a day about horses in 2017, and took in the highest number of horses into its care for four years, with 928 currently in its care.
RSPCA inspectorate national equine co-ordinator Christine McNeil said: "Up and down England and Wales, horses are being found sick, dying or sometimes dead.
"It is frequently the case they have been abandoned and left to die.
"This is upsettingly very common and it's a massive issue – a very sad one at that.
"We are constantly receiving calls to our cruelty line – on average 80 per day about horses alone across England and Wales – as well as messages every day on social media from very concerned and upset people asking for our help."
If you are concerned about an animal's welfare, you can report this to the RSPCA's cruelty line on 0300 1234 999.