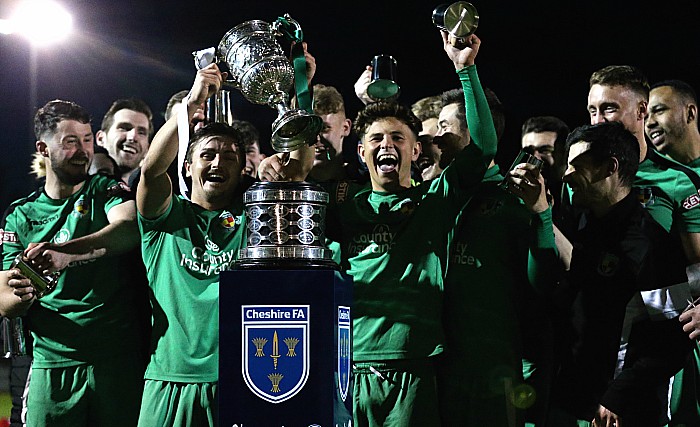 A stellar first-half performance helped Nantwich Town clinch a 3-0 win in Cheshire Senior Cup final over Stockport Town last night.
The Dabbers scored three unanswered goals before the break, and then played out the second half to ease to a fine cup triumph.
It ends the season on a high for Dave Cooke's team after their league campaign ended in a disappointing series of defeats.
Nantwich got off to the perfect start in the first minute when Stokcport's keeper felled a Nantwich player in the box.
Harry Clayton blasted home a penalty to make it 1-0.
Nantwich dominated early on and Clayton and Jamie Morgan were both denied a second by fine saves.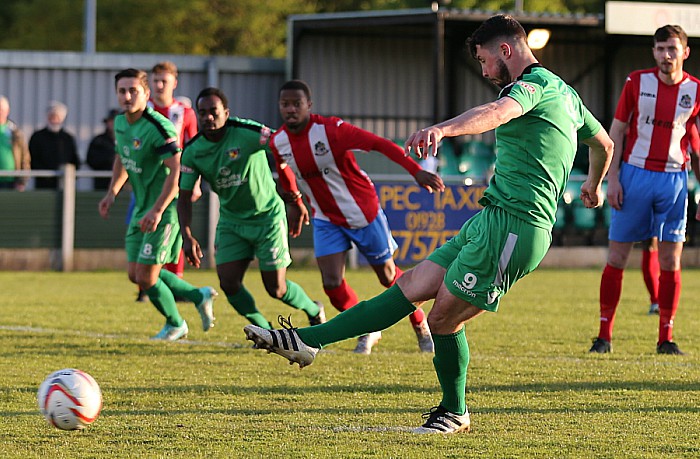 But the Dabbers doubled their lead on the 16th minute when Caspar Hughes' free-kick was headed home by Joel Stair at the far post.
Matt Bell and Troy Bourne also went close for Nantwich before the break.
Then Clayton had another penalty chance after Forbes was tripped in the box on 29 minutes, but this time Haslam saved the spot-kick.
The miss did not matter in the end, as Hughes added a third on 44 minutes when he rifled home from the edge of the box.
Stockport to their credit kept on trying after the break, and began to stretch Nantwich's backline.
But they struggled to create clear chances as the Dabbers defence stood firm to secure the cup victory.
(Pics courtesy of Jonathan White)