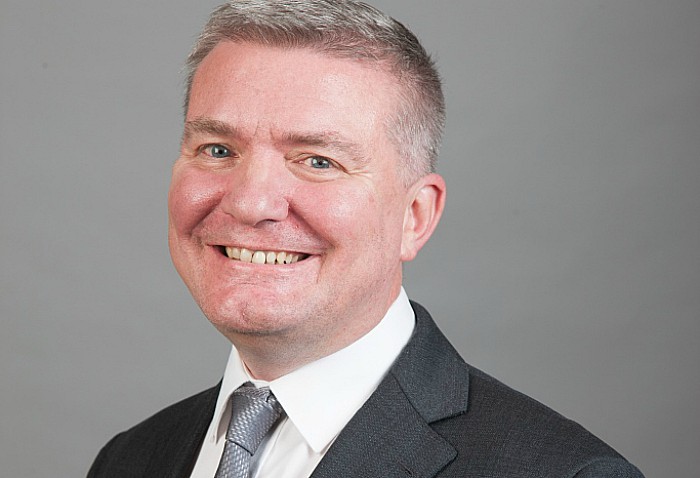 The councillor in charge of Cheshire East's roads insists their approach to repairing potholes is "the right way forward".
Cllr Don Stockton believes engineers should be sent out to conduct structural repairs in a preventative way, rather than repair potholes as and when they need filling.
Cllr Stockton, Cheshire East Council cabinet member for environment, told a cabinet meeting that the council's "evidence-led asset management" strategy will ensure taxpayers get the best value for money.
But his comments come after a winter of criticism from thousands of motorists who have faced daily journeys on pothole-plagued roads, including some of the busiest routes in the region.
And opposition councillors say the strategy sometimes goes against "common sense".
Cllr Stockton said: "Our highway network is the largest and most visible asset of this council and it's important that we manage it properly.
"It's used daily by the majority of the public for commuting, business, social and leisure activities.
"The level of funding allocated to local highway authorities is dependent on us following and adopting an asset management approach.
"The council's evidence-led asset management approach has been endorsed by the Department for Transport, with the council receiving the maximum level three incentivised funding element."
Cheshire East set aside an additional £7 million in this year's budget to help improve the borough's road network.
It has also been allocated £1.75 million from the Government to spend on highways maintenance.
Cllr Glen Williams, deputy portfolio holder for highways and infrastructure, told the cabinet more than 200,000sq m of road had been treated in the past four weeks under the preventative approach.
Cllr Sam Corcoran, leader of the Labour opposition group, praised the highways team for carrying out work in his Sandbach ward – but he warned the council's approach is not perfect.
"It's highly sophisticated but in some cases it's contrary to common sense," Cllr Corcoran said.
"If you look out in Platt Avenue (Sandbach) before the winter I raised with highways the issue that this road is going to crack up. You could see it from the small cracks appearing.
"I got the answer back 'but none of the potholes meet our criteria so we're not going to do anything'.
"Over the winter, it disintegrated badly, and I'm sure the council spent quite a lot on repairing numerous potholes there."
Cllr Corcoran also hit out at the use of 'blobs of tarmac' to patch up potholes in the winter months.
But leader Cllr Rachel Bailey told the cabinet that the council cannot make 'A-star' repairs in bad weather.
The cabinet agreed to continue using the same preventative approach for maintaining east Cheshire's roads.