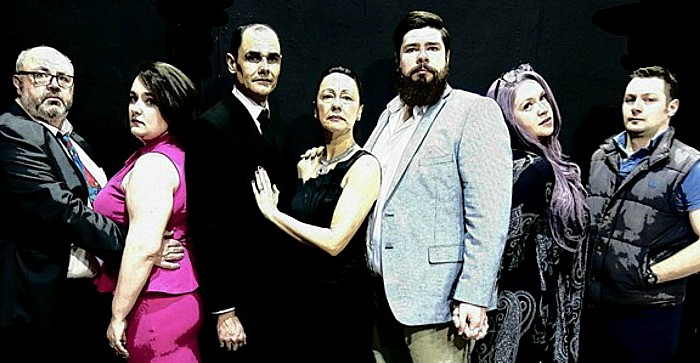 Nantwich players is to launch the group's new studio season, NP Studio Theatre.
The black box productions are designed to provide stimulating evenings of drama, in addition to the usual season.
The Studio Productions will be fully rehearsed with costume, lighting and props but will be played on the theatre's stage in front of a set of adaptable black stage curtains.
A Players spokesperson said: "The plays will be chosen for their drama, adventure and overall merit, but will provide scope for experimental approaches to rehearsal and will play for two nights only.
"They may shock but will not be chosen for that reason.
"Although some may have adult language and themes, many will not, and humour will feature in many of them.
"Broad or open minds of whatever age are the target audience, and we hope that younger adults will also find this a great way in to Nantwich Players."
The first of the new-style productions, "Dinner" by Moira Buffini, was premiered at The Loft at the National Theatre.
It explores the complex relationships of five people at a dinner party, including an artist, a scientist and a sexpot with a suspicious driver seeking help after his van breaks down and a usually silent waiter hired from the internet.
"Dinner" is divided into courses – from Starter to Cheese Board – instead of acts or scenes.
A strong cast, with a few familiar faces to regular Nantwich Players audiences, play it with depth and exuberance, creating theatre with every mouthful of dialogue and food.
"Dinner", which contains adult themes and strong language and is not suitable for under 16s, will be served on Saturday and Sunday June 2-3 at 7.45pm.
Tickets, priced at £6, will be on sale from Tuesday May 15 at Nantwich Tourist Office. Telephone bookings 01270 600727 or on-line at www.nantwichtowncouncil.gov.uk