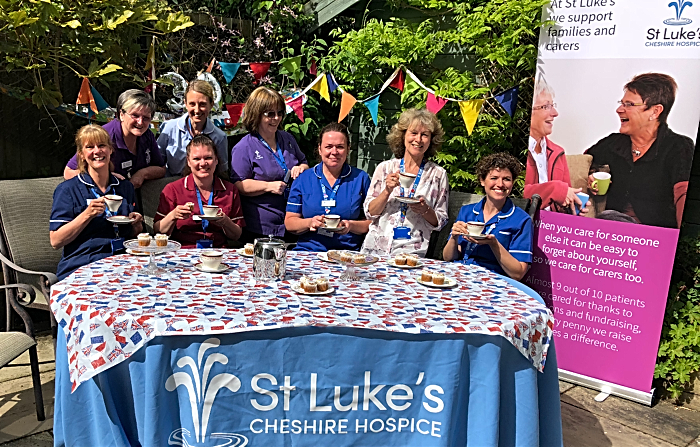 It's Royal weekend with a difference for St Luke's Hospice Cheshire as staff and volunteers prepare to celebrate its 30th birthday.
While Prince Harry weds Meghan Markle, staff and volunteers at St Luke's will remember how his parents Princess Diana and Prince Charles officially opened the hospice back in 1988.
The hospice is staging a special event will be held on Sunday (May 20) as a thank you for all staff and volunteers and to celebrate the difference St Luke's has made to the community over the last three decades.
Nurse Pauline Burdsall, who has worked at St Luke's for 29 of the last 30 years, said: "I remember the day Charles and Diana opened the Hospice so clearly.
"It was such a huge honour that they were coming to our small town to open our Hospice. It was quite incredible.
"This weekend will be a double celebration as we have a royal wedding as well as well as the Hospice's official birthday to enjoy."
The hospice currently supports around 200 people each week through a variety of care and support services.
As well as the specialist care on St Luke's Inpatient Unit, which supports people approaching the end of their life, it offers services for people from the moment they are diagnosed through to supporting families following bereavement.
Dr Kate Smith, who joined St Luke's when it first opened in 1988, said: "Over the last 30 years, St Luke's has grown from a Day Hospice for seven patients, to offer a huge range of services for people at possibly the most challenging times of their lives.
"Some of these are at our original centre in Winsford, but we have other teams working at Winterley Grange, Leighton Hospital, Primary Care Centres, and even seeing some people in their own homes.
"We try, and I think succeed, in keeping things as homely as possible while still providing a specialist level of expertise.
"All our departments – those dealing with the background administration and fundraising, as well as those in direct contact with our patients and their carers – know that the patient and those they love are at the centre of all our care and our reason for being here, and it is a privilege to have been able to give them our support over the last 30 years."
Almost 85% of care costs are met through fund-raising, so support of the local community is essential to keep the facility running.
Anyone can get involved, from organising a 'Tea at 30' to raising £30 in 30 days, or taking part in one of our challenges from skydiving to the Midnight Walk.
For more information, visit www.stlukes-hospice.co.uk/celebrating30