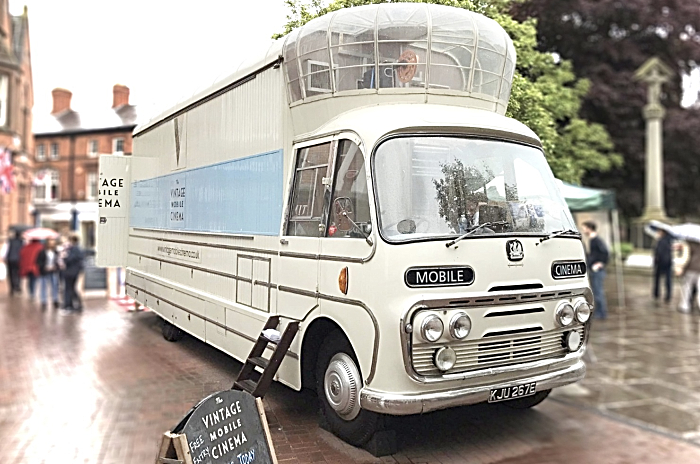 A vintage mobile cinema will be on Nantwich Town Square on Saturday to help launch the third annual Nantwich Film Festival.
The unique cinematic vehicle, known as Audrey, will be on the square showing free screenings every 20 minutes.
Nantwich film Club has arranged the screenings throughout May 19 to help raise awareness of the festival.
The 1960s Vintage Mobile Cinema has been restored to an exceptional standard by movie buffs, and it is the only working model of its kind in the country.
Nantwich Third Film festival begins at the Residence on Mill Street with American Made.
This is followed by a sold out event with Loving Vincent at the Nantwich Bookshop.
And then Nantwich Civic Hall hosts The Party, Baby Driver and Eagle Huntress.
A free family film will be on offer on Sunday afternoon.
The festival, which runs from May 19-27, is sponsored by local business ROI Ltd, based on Market Street.
Return on Investment CEO Nigel Sandiford said: "It's so positive to see local support for this event growing every year.
"It's been great to be involved, especially in working alongside the festival committee to award the ROI Film of the Festival."
For more details about times, tickets and venues during the festival, visit www.nantwichfilmfestival.co.uk
For more information about ROI, visit www.roiltd.co.uk