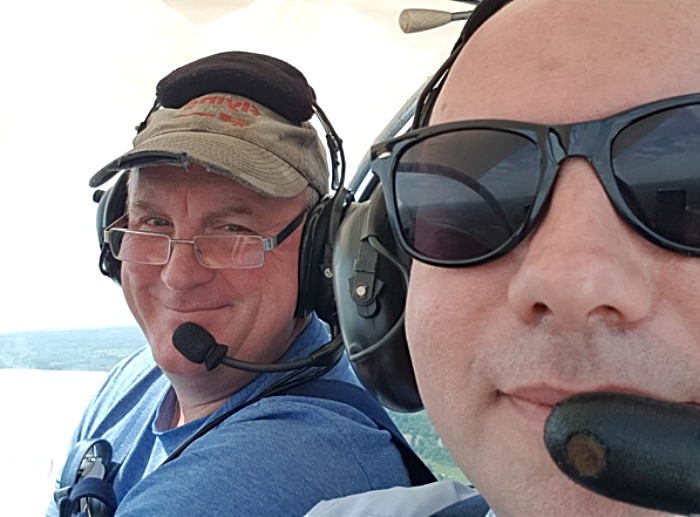 A car customer was so impressed with his service from a South Cheshire dealership he treated one of the managers to a flight of his life!
Steve Farr had called in to Crewe Audi thinking he'd have a sky high £120 bill to pay for a new wiper motor.
But then the dealership's parts manager Richard Platt stepped in.
Richard said: "I asked if I could have a quick look, as I know that often the washer jet gets blocked and it's a quick and inexpensive job to replace the jet if that's what it is.
"I saw that was exactly the problem, so I popped in a new one and told Mr Farr he didn't need a new wiper motor."
Mr Farr was so chuffed with Richard's handiwork – and for saving him £120 – he was going to do something to say thank you.
So the keen pilot said he was going to take him flying.
Three days later, he called Richard and asked him if he could get to Nantwich for 11am for a perfect flying day.
Richard took his lunch early, got to Nantwich and had one of the most amazing experiences of his life, flying in the sunshine across South Cheshire – including an aerial view of his Crewe Audi place of work!
"What an experience!" recalls Richard.
"I'm absolutely blown away by what Steve did as a thank you.
"It's a day I'll never forget – and one customer who'll always stick in my mind"!