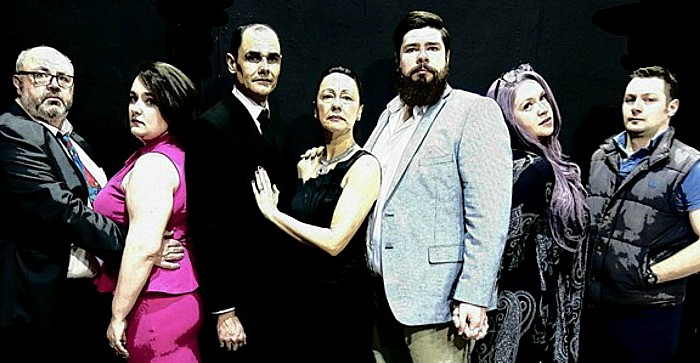 Dinner, written by Moria Buffini, is the first production from the new studio space at Nantwich Players.
Paige has organised a dinner party to celebrate her husband's new book.
But you'll need a strong stomach for this meal, as the evening soon descends into the dinner from hell.
It's a funny and dark play which cleverly tackles a range of adult issues and themes.
I really enjoyed watching it and would happily see this production with this cast again.
Janan Chopra was superb as the cold and calculating Paige.
You certainly wouldn't want to mess with her.
Christopher Ridge gave a strong performance as Lars, as did Margarita King who played Sian.
I thought that Colin Johnston gave a great performance as Mike, the unexpected stranger who arrives looking for help after crashing his van in the fog.
It's exciting to see new ideas coming from The Players and I think their approach to black box theatre will be a positive and effective addition to their season.
'Dinner' is being served at The Players Theatre on Love Lane, Nantwich, on June 2 and 3.
For more details visit www.nantwichplayers.com
(Written by Claire Faulkner)