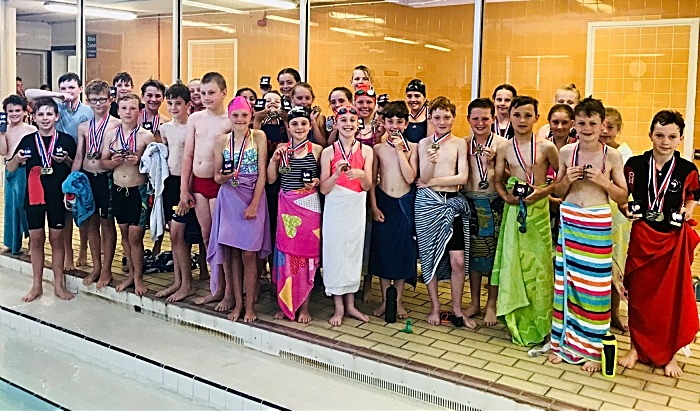 Dozens of young swimmers enjoyed another competitive annual Nantwich School Swimming Gala.
And Stapeley Broad Lane and Sound & District primary cam away with the trophies from Nantwich Pool this year.
The event, sponsored by Riverside Dental practice in Nantwich, saw pupils from 12 primary schools in and around Nantwich competing in a range of races, organsied by Nantwich Seals coach Russell Crawford.
Bringing home the large school trophy was Stapeley Broad Lane C of E Primary School
And the small school trophy was picked up by Sound and District Primary School
A Riverside Dental spokeswoman said: "There were some amazing swimmers, all of the children gave it their all and were a credit to their schools, we really enjoy supporting this event."
Schools that took part included Acton C of E, Bridgemere C of E, Highfields Academy, Millfields, Pear Tree, Sound & District, Nantwich Primary Academy, Wynbunbury Delves, Willaston, Weaver, Stapeley Broad Lane and St Anne's Catholic primary school.