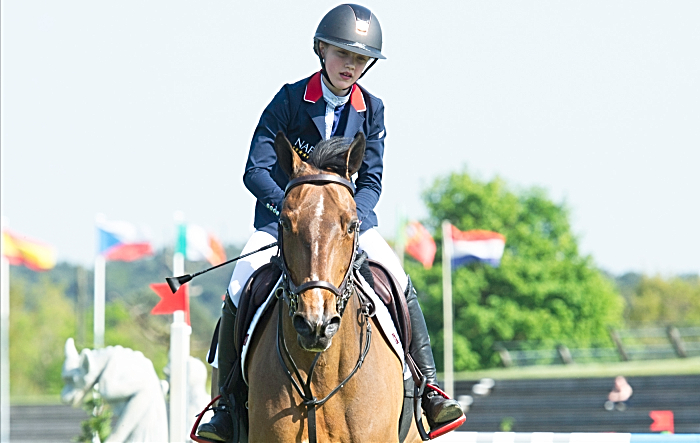 Nantwich teenager Madison Heath has been selected for the British Showjumping Team NAF Children European Championship Squad.
The 13-year-old will represent Great Britain under the title sponsor banner of Team NAF in the Championships in Fontainebleau, France.
The competition takes place between July 8-15 at the Stade Equestre du Grand Parquet.
Madison is one of the youngest of the 10 junior riders across the UK to be selected for the squad, and she will be riding Burgana, a 12-year-old bay mare owned by Claire Beecroft.
The Children Team medals will be decided on Wednesday July 11 while the Junior Team medals will be decided on Friday July 13.
They will then compete for their individual medals on Saturday and Sunday July 14 and 15.
The Chef d'Equipes accompanying the teams will be Tony Newbery and Clare Whitaker.
For further information on the show and full results once the show is underway, visit www.grandprix-classic.com
(Image Credit – British Showjumping)