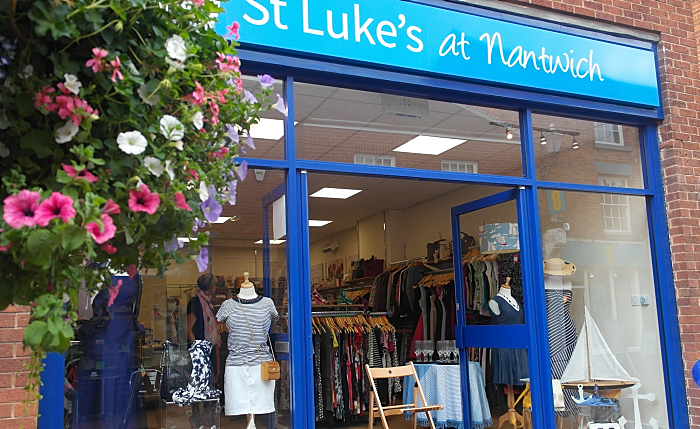 A South Cheshire resident is calling on her local community to follow her and spare a few hours a week volunteering at St Luke's Hospice's charity shop in Nantwich.
The shop on Pepper Street has enjoyed great success since it opened almost a year ago.
It stocks a wide range of donated goods including womenswear, jewellery, bric-a-brac and vinyl.
But now they are in urgent need of new volunteers to join their team to keep the busy store running.
Heather Fell, who retired as a library assistant at MMU Cheshire, felt she needed something to fill the void.
"I was looking to add some structure to my week once I'd retired," said Heather.
"I have previously taken part in the Midnight Walk and received an email from St Luke's about volunteering and I now help out for two mornings per week.
"It is really enjoyable and I love meeting new people.
"I serve customers, replenish stock and change the displays.
"The shop has a friendly atmosphere and we get lots of lovely donations through our doors – I'm even partial to buying the odd thing or two!
"Volunteering gives me a great sense of satisfaction and I feel as though I am doing some good by helping a local cause too."
Rose McHugh, retail sales manager at the shop, said: "Volunteers like Heather are a huge asset to our shop – we simply couldn't do it on our own.
"We are a busy shop so more hands make lighter work – whether someone can help for three hours per week or more, we are grateful for their support whatever they can spare us.
"Each new volunteer will be greeted with open arms and given a very warm welcome.
"We have lots of opportunities for people who may be in between jobs, recently retired or for young people who would like some work experience."
More than 350 volunteers help St Luke's across their charity shops, and nationally there are more than 125,000 volunteers in UK hospices – a survey valued their work at £112 million which would represent a 25% rise in costs of hospices were to pay for these services.
Volunteering offers many benefits including the chance to meet new friends, learn new skills and have fun while helping a local cause.
The charity is looking for extra hands to sort and prepare stock, help with window displays and pricing goods along with serving customers.
For more information, pop into the shop on Pepper Street or go online www.stlukes-hospice.co.uk/volunteer