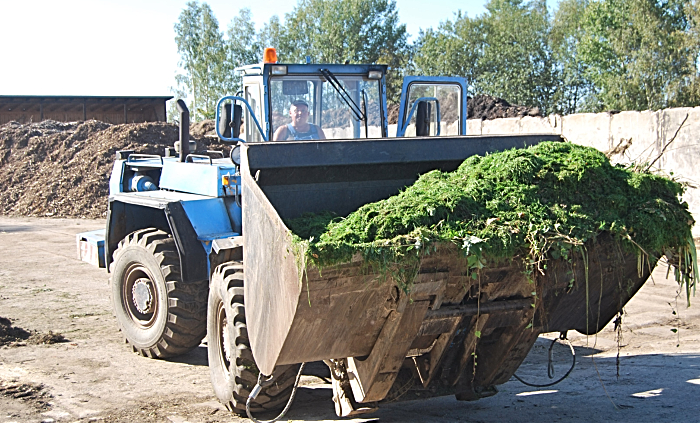 A plant which will turn food and green waste into compost is set to be built near Leighton Hospital after councillors gave it the go-ahead, writes Stephen Topping.
Biowise has been given planning permission to build the plant on land off Middlewich Road – just 1.3km away from the hospital, and 500m away from the nearest homes.
The plant will recycle up to 75,000 tonnes of waste a year – including 40,000 tonnes from kerbside collections across South Cheshire, with the remainder coming from businesses.
Joanna Holland, acting on behalf of Biowise, told Cheshire East Council's strategic planning board: "Biowise is an experienced operator of in-vessel composting.
"It operates a site just like the proposed development at Willerby, in East Yorkshire, and has an excellent environmental performance record.
"Rigorous technical assessments have been carried out to consider the proposal and they have all demonstrated that the proposed development can be operated without unacceptable impact to all local receptors – including residents and the local hospital."
Councillors were told that 90% of the waste would be green, while 10% would be food waste, and it would be composted to British standards in an odour and noise-controlled environment.
No objections were raised against the development.
But in a statement read out to the committee, Cllr Sarah Pochin, Conservative member for Willaston and Rope, urged members to defer the item as they had not conducted a site visit.
She said: "The issues of noise and air pollution, and most importantly, of smell on future nearby housing developments and Leighton Hospital will be considered today.
"Without seeing how close this facility will be it is very difficult to imagine how these housing developments and the hospital will be affected by this pollution."
Officer Peter Hooley told the board that "good practice" is for visits to be made only if there is "sufficient reason to do so" – and that the reports for this planning application were comprehensive enough for councillors to make a decision.
Cllr Gill Merry, chairman of the strategic planning board, and Cllr Steven Edgar, Conservative member for Shavington, said they had visited the site.
Cllr Edgar said: "I went down to have a look and to be quite honest, there is nothing to see.
"It's a site very nearly in the middle of nowhere. I see this as a fantastic opportunity to develop the green credentials of CEC."
But Cllr Brian Roberts, Labour member for Crewe West, was less convinced about the site's eco-friendly credentials.
"I'm taking into consideration that we are going to be carting green waste and food waste from Macclesfield to here," he added.
"That's a long way – that's a lot of pollution."
Members approved the development by eight votes to three.