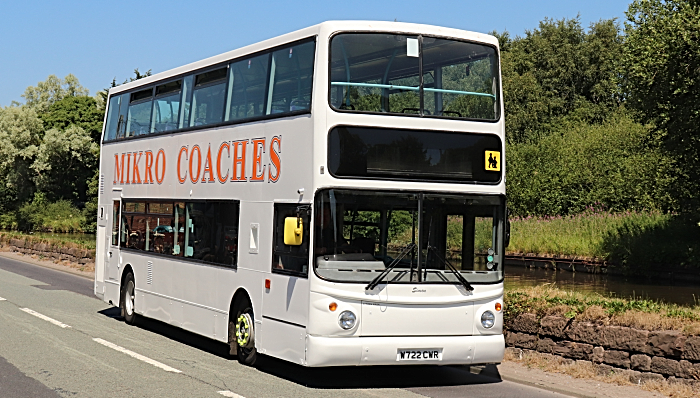 A vital bus service linking Nantwich residents to Leighton Hospital has been saved from the axe.
The 78 bus service was being cut by D&G Bus from July 22, a move which angered many users needing it to get to and from the hospital.
Nantwich Town Council discussed the issue last month after an impassioned plea by regular user Carole Thomas.
And now Mikro Coaches has stepped in to provide a replacement service which will follow the same route and almost the same times.
The move has been welcomed by passengers and members of the Crewe & District Bus Users Group who also lobbied Cheshire East Council to try and save the service.
Carol Jones, of Crewe & District Bus Users Group, said: "We found out about the withdrawal of the service and put it on C&D BUG Facebook page.
"Then we were informed by a person from Mikro that they were thinking about it.
"We talked to the passengers on the bus, we contacted a member of Nantwich Town Council who took it to council after receiving an email from a member of the public.
"We had a meeting with officers at CEC and the rest is history."
A Cheshire East Council spokesman said: "The current 78 service is not subsidised by the council and current operator D&G Buses has decided there were too few passengers to make the 78 service economically viable.
"The replacement 78 is also a commercial bus service, not subsidised by the council, and the continuation of the route will depend on passengers using the service."
The new 78 service will start on Monday July 23.
It was have a slightly different timetable but the route will remain the same. See below for full timetable of new service.
Further details of the new 78 service and upcoming changes can be viewed on the council's website at www.cheshireeast.gov.uk/bustimetables