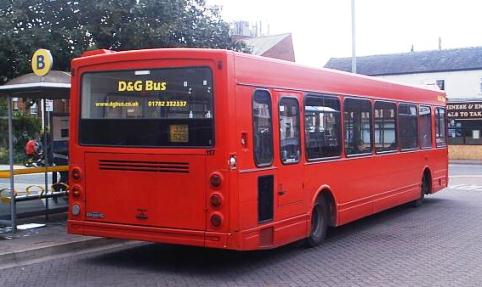 A Nantwich resident made an impassioned plea to councillors to save a vital bus route between the town and Leighton Hospital from the axe.
Carole Thomas spoke out at Nantwich Town Council about the proposals by D&G Bus to axe the no. 78 service from July 22.
We revealed the decision by D&G over a week ago, as they claim it is "not commercially viable".
But Ms Thomas said the move would be a massive blow to many users, and believes the company may not be aware of the true number of passengers using the service.
"This bus is very important and I hope this council will support its continuation," she said.
"It runs every hour for six hours, and when I had a broken wrist I was unable to drive for six weeks so had to rely on this.
"One day I took a taxi instead and it cost me £11 one way.
"This service is vital for those who can't drive or simply can't afford a car.
"Instead of cutting it, it should be extended because trying to park at the hospital is almost impossible most of the time when driving."
The service had previously been subsidised by Cheshire East Council, but this was stopped as part of cutbacks earlier this year.
Passengers trying to get to Leighton now face a journey into Crewe town centre on the 84 service, and switching to a second bus from Crewe to the hospital.
"Most people who use the 78 are not in the best of health as it is," added Ms Thomas.
"We have to put ourselves in the position of those people who need this service, because we may need it in the future."
Cllr Douglas Bowyer-Bates said he travelled on the 78 service himself at 9.05am to see how busy it was.
"In total 21 people used it, four people going to hospital, and three getting on to return.
"I spoke to passengers, and they said without this service they would struggle to meet appointments and attend important clinics.
"And on a Nantwich market day, this service is full."
Cllr Peter Groves said the town council would take the issue to its next Policy Committee meeting.
In a statement on its website, D&G Bus said: "We regret that this service will be withdrawn as it is not commercially viable."
We contacted D&G Bus for an interview, but they have declined to comment.