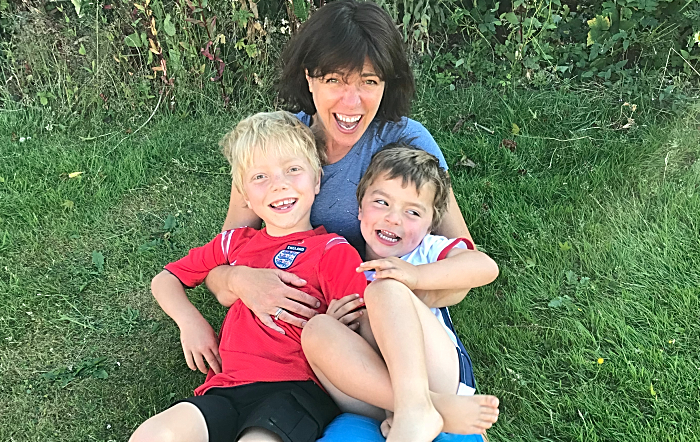 A courageous Nantwich mum has revealed her heart-rending battle to stay alive after being found riddled with more than 25 tumours in her lungs, brain and bones.
Heidi Spencer was stunned when she was told she had just weeks to live by doctors who diagnosed her with Stage 4 lung cancer.
The 45-year-old, from Burland, who has never smoked, also had secondary cancers with dozens of tumours in her body.
But the married mother-of-two refused to accept this was the end – and has embarked on a brave battle to defeat the disease.
Heidi, who has two sons William, seven, and Lewis, three, is now 16 months into her fight since the original diagnosis in March 2017.
The former swimming teacher and actress said: "I was told that there was little that could be done for me and I should have chemotherapy and prepare my boys for the worst in the coming months.
"But I could not accept this. I have a wonderful life that I want to live and little boys who need me to take care of them.
"I started chemo, but didn't accept that that was it.
"I researched ways to fight cancer. I saw a nutritionist and radically changed my diet to the anti-cancer Budwig diet as well as taking many anti-cancer supplements.
"I basically ate green vegetables and cottage cheese for the better part of a year, with fish or meat once a week as I was losing too much weight.
"This was hard as I love my food, but I am prepared to change anything to live."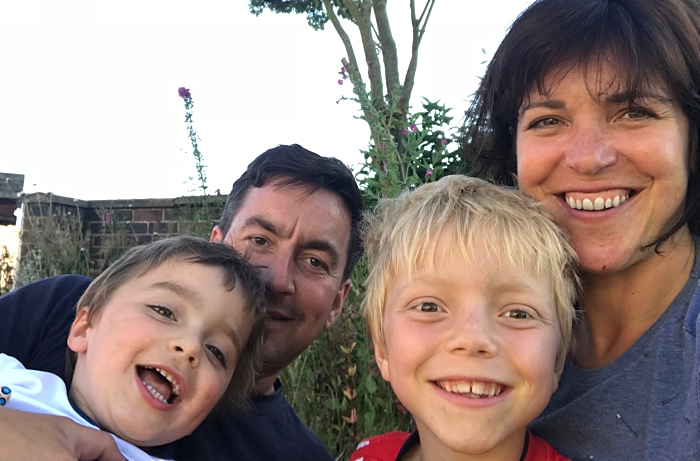 Heidi did not stop there.
She had a biopsy of her cancer sent for advanced DNA profiling using a company called Foundation One.
And the results were dramatic, showing she had a rare EGFR mutation that the standard NHS tests had not picked up.
"This meant from July 2017 onwards I was able to start taking a targeted therapy drug," she recalled.
"This dramatically improved my quality of life, and with the diet shrunk the lung cancer and got rid of my 25 brain tumours. Life was on the up!"
But in May this year, a routine scan showed five tumours had appeared again in her brain, which indicated the cancer had mutated and that targeted therapy was becoming ineffective.
"At the end of May, I had radiotherapy to zap these tumours and I am waiting now to see if this has been successful," she added.
"If I am going to continue fighting this cancer and be there for my boys, I must try new treatments."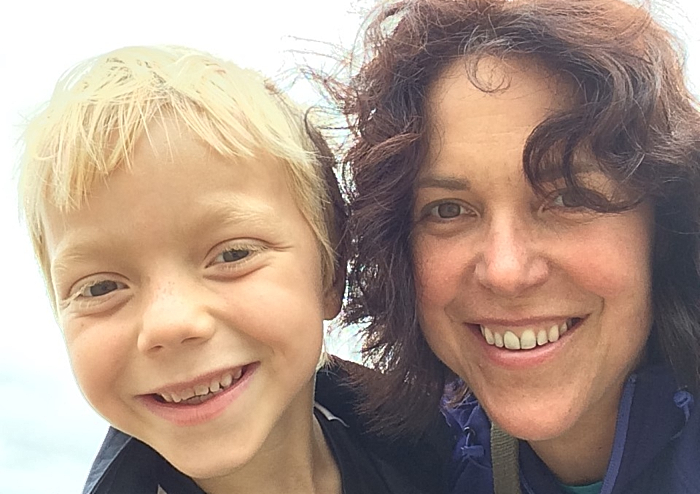 Now her consultant has identified possible new targeted therapy drugs and immunotherapy treatments.
But these are not available on the NHS and could cost a mind-boggling £10,000 a month.
"To move forward I now need to raise funds for these new treatments.
"To me, failure is not an option. I must fight to win, to spend as much time as I can with my boys in the coming years."
her family and friends have rallied around Heidi to run a fund-raising campaign so she can afford to beat cancer.
The first fundraising event is being hosted by Chillout Horsewear Ltd, who have changed their shop opening event in Nantwich to a fundraiser due to take place in August.
There is also a Facebook page "Help Heidi Fight" and a justgiving crowd fund which launched on June 29 and has already raised more than £1,000.
The goal is to raise £200,000 to keep funding the treatment over time.
"I have been amazed by the kindness and support of my friends, but I need to keep going if I am to raise enough to fund my treatments."
"If you can please think of me when you are fund-raising or could support me on my Just giving page, it would mean the world to my boys."
To donate, visit www.Justgiving.com/crowdfunding/Help/Heidi/Fight
#positivityincancer