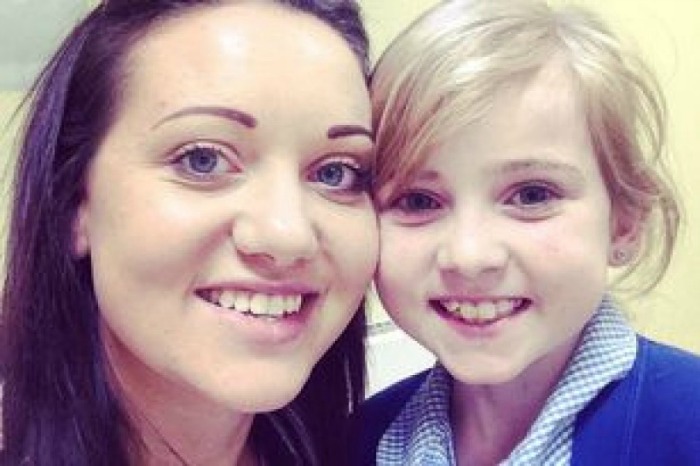 The mum of tragic Nantwich youngster Elle Morris, who died after a double lung transplant, has vowed to continue raising money in her memory.
Becky Whitfield spoke out as she prepares to take part in a 65km cross Peak District challenge in aid of Cystic Fibrosis Trust tomorrow (July 7).
Elle, a Stapeley Broad Lane pupil, became the face of the trust when her 'Elle's Wishes' campaign received extensive national coverage in 2016.
She had drawn up 10 wishes she wanted to complete before her 10th birthday, including meeting celebrities such as Simon Cowell, Olly Murs and Rita Ora.
Elle carried out each wish and in July 2017 underwent a double lung transplant.
Tragically, complications set in when microbacterium abscesses, which originally infected her lungs, got into her bones.
She died at Great Ormond Street Children's Hospital in January this year, a few days before her 12th birthday.
Becky, who promised Elle she'll work to create greater awareness of the condition and raise money to help find a cure, said: "It was such an honour to be her mummy."
Now she has put together a seven-person team to take part in the Cystic Fibrosis Trust's Great Strides 65 Peak District Challenge.
"Waking up each morning living that nightmare and realisation again that my beautiful girl is no longer here is a constant anxiety every single day.
"The feeling is hard to describe.
"It's like you feel like a panic attack is happening that you are trying to stop constantly.
"Your thoughts every day thinking of different things to distract you, keeping busy to avoid the emptiness you feel every time you picture her beautiful smile or hear her memorable laugh, or walk past her bedroom.
"The smile that you paint on your face to show people you are doing ok.
"The positivity you try and embrace that gets you through the next day.
"Activities and events that you take part in and help out just to have a purpose.
"You can never ever heal a broken parent's heart from losing their baby, it's a life time heartbreak that will never go away.
"Elle is the reason I grieve, but she is also the reason why I tell myself I have to live life to the full, to learn new things, to appreciate nature, to take any and every opportunity possible, to be kind, to love, to be honest and to carry out her wishes to find a cure for cystic fibrosis, raise funds and awareness and promote organ donation.
"I am so proud of my special little brave angel and it was such an honour to be her mummy!
"In her 11 years she taught me so much more about life and how you should live, be brave, strong, independent, believe and hope and embrace everyday and special moments.
"And this is why I'm taking part in Great Strides to keep Elle's legacy and memory alive and this is just the start."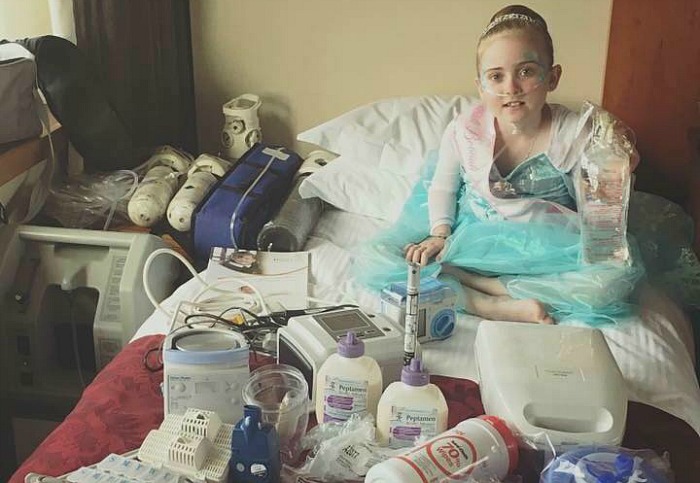 Brave Elle always wanted to help others and was the face of the Cystic Fibrosis Trust's Christmas campaign in 2016.
As part of this, a video was made about how Elle had written a thank you letter to her paediatrician Dr Ravi Jayaram.
This recently won silver in the national Charity Film Awards 2018.
Oli Lewington, Director of Engagement for the Cystic Fibrosis Trust, said: "Elle was such a special little friend to us all at the Trust and she will forever be in our thoughts."
Cystic fibrosis is a debilitating, life-shortening illness that leads to a severely reduced quality of life.
It causes a build-up of thick, sticky mucus that causes chronic lung infections and progressive lung damage.
Half of those who died in the past 12 months due to cystic fibrosis were under the age of 31.
For more information on cystic fibrosis and the work of the Cystic Fibrosis Trust go online at cysticfibrosis.org.uk
To donate money and help Becky raise money go to https://www.justgiving.com/fundraising/amanda-kimber4