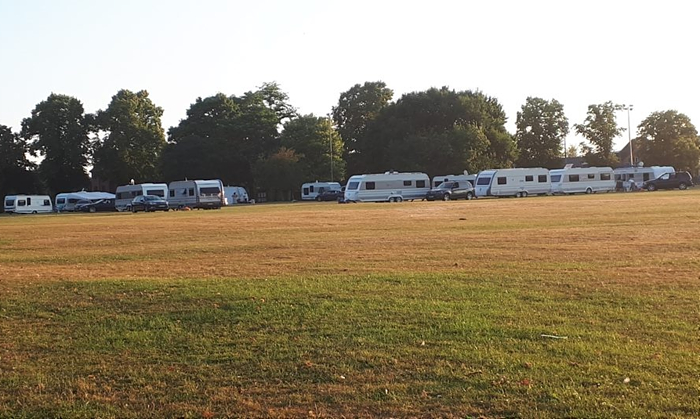 Cheshire East Council enforcement teams are dealing with another illegal traveller encampment on Barony Park in Nantwich.
The travellers arrived yesterday afternoon (July 6), three weeks after a previous group left following a week-long stay on the park and nearby Volunteer Fields which involved two court applications.
Nantwich Police have told residents today that "with regards to the unauthorised encampment on Barony Park, Cheshire East is aware and is going through the legal process for its removal".
But once again residents have voiced their anger at the encampment following reports from previous ones of intimidating behaviour, vandalism, indecency, noise and rubbish.
Andrew Sherratt tweeted: "It's an absolute joke, Nantwich is just becoming a free caravan site for travellers who leave a mess and damage the park & trees!
"Absolutely sick of it & how @PoliceNantwich @NantwichTC & @CheshireEast can do nothing about it."
And Chris Johnson said: "Maybe the park should set some barriers/fences to stop such caravans camping there. This is no a camping site!
"I can't even take my children there to play as the travellers' kids have take over the ground. I've heard a number of mums complaining that they are very abusive towards their children."
But others have defended the travellers and urged residents to leave them alone as they do no harm
Cheshire East and town councillors say they have discussed and considered options to prevent access to the park by travellers, but were all deemed too expensive or too damaging to the site.
In a statement after the previous encampment, a CEC spokesman said:  "The council held a number of meetings with community groups, residents, police and councillors last year and a number of ideas for preventing future incursions onto Barony Park were explored.
"It was found that the options suggested would have a detrimental impact on the visual amenity of the park or would be far too costly to introduce.
"Wherever unauthorised traveller sites emerge, including the most recent camp in Wilmslow, the council will act swiftly and robustly to use its powers under the law to force the travellers to leave.
"The council is currently seeking a court order for the travellers occupying the council-owned car park in Wilmslow, to move on."
The Government is currently undertaking a national consultation on how to deal with illegal encampments.
You can find out more about this, here.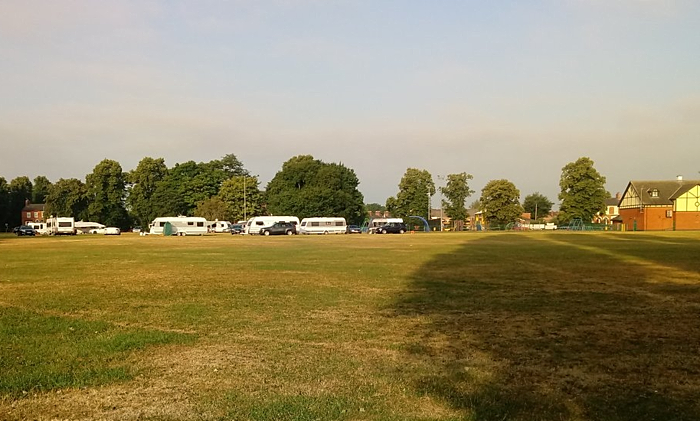 (pics courtesy of readers)