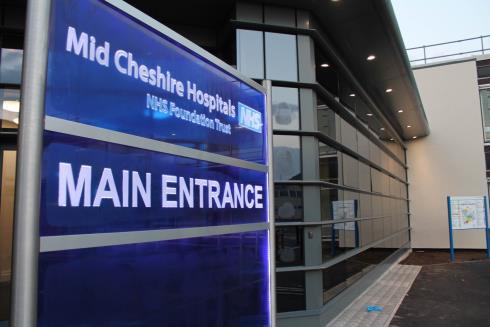 Leighton Hospital is gearing up for the winter ahead following unprecedented A&E demand and delays last year, writes Stephen Topping.
The NHS trusts which control Leighton and Macclesfield hospitals presented their plans on how to improve winter A&E performance to a Cheshire East Council scrutiny committee.
They both told members that limited bed capacity, a late funding allocation from the Government and the complex needs of many patients meant both hospitals had a tough winter in 2017-18.
Between January and March, just 78% of A&E patients at Leighton were seen within the four-hour national target.
It was even lower at 71.2% at Macclesfield.
Mid Cheshire Hospitals NHS Foundation Trust – which is responsible for Leighton Hospital in Crewe – will introduce a raft of measures to improve performance this winter.
Those include an additional "escalation ward" worth £600,000 to increase bed capacity, additional community beds where patients can be assessed worth £328,000, and funding for care packages to help patients with complex needs.
Anne Marriott, from East Cheshire NHS Trust, responsible for Macclesfield Hospital, told the committee she "can't remember" a winter like last year's.
She said: "We have never had 12-hour trolley waits in East Cheshire of that magnitude – never.
"We recognise that we've got particular pressures in our area with an increasing older population and the fact that it's very difficult to respond very quickly to the number of patients that come through our A&E department.
"So we want to do it differently and make the best of the whole system, and this particular piece of work on demand and capacity is really the focal point for next year."
East Cheshire NHS Trust is looking to increase its number of community beds – meaning patients can receive treatment away from the hospital, in places such as care homes.
It is also working on projects to improve assessments prior to admission, as well as the availability of at Macclesfield Hospital and elsewhere.
Tracey Cole, director of commissioning at NHS Vale Royal and South Cheshire clinical commissioning groups, added: "We have the plan for next year and we know what the funding will be, so we know what we've got and what we are going to do.
"I think that represents progress."