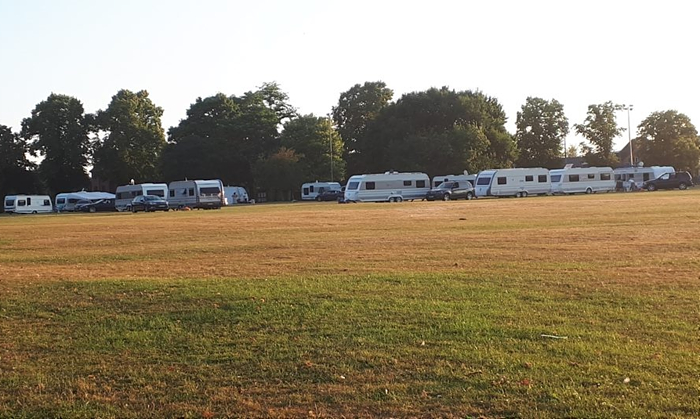 The latest group of travellers illegally camped on Barony Park in Nantwich have until midday today to leave, council chiefs said.
Enforcement officers served a Section 77 Notice on the travellers yesterday to leave by noon.
A large group of travellers with vehicles and caravans arrived on the park on Friday, less than three weeks after the previous group left.
A Cheshire East Council spokesperson said today: "Our gypsy and traveller liaison officers are engaged in dealing with a number of unauthorised traveller encampments in the borough.
"Some have dispersed but then settled elsewhere, making it a very challenging experience for our teams who have to serve legal notices on the travellers as well as ensuring that necessary welfare assessments are carried out.
"The council's environmental services company Ansa has been deployed to clean up sites after travellers have vacated unauthorised encampments.
"In the case of the current occupation on Barony Park, Nantwich, the council has served a Section 77 Notice compelling the travellers to leave by noon on Tuesday (10 July).
"If they fail to do so, then further legal action will follow. The council is working in conjunction with Cheshire Police to support residents and to try to minimise the impact on communities.
"If any Cheshire East resident has any serious concerns relating to an unauthorised traveller encampment near to their home, they should contact Cheshire Police on 101 or, in an emergency, 999."