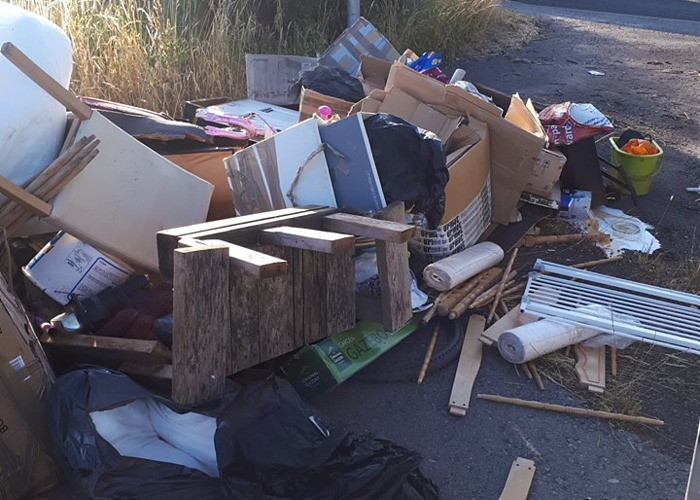 Angry users of the Nantwich to Crewe Greenway hit out at fly-tippers today who dumped this massive load of rubbish across the route.
Early morning users of the route which connects the two towns found the dump close off Middlewich Road close to the entrance to Alvaston Hall Hotel.
It's thought to have taken place overnight Sunday to Monday.
One cyclist who uses the route every day to get to work said it almost blocked the lane.
"I've seen some small bits of rubbish along here before," he said.
"But never anything like this, it's horrific. It was just about passable.
"Whoever did this must have parked a van up overnight, so hopefully someone saw something as it is a busy road."
Many fear an increase in fly-tipping due to new charges imposed by Cheshire East Council on dumping rubble created by household DIY projects, or for large clearance of rental properties.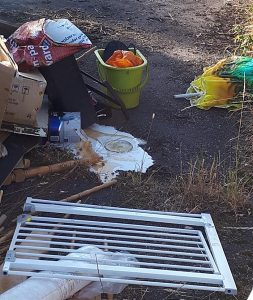 A spokesman for Cheshire East Council said: "This is a shocking example of fly-tipping and demonstrates the selfish and irresponsible behaviour of a small minority of individuals who feel they can dump their rubbish wherever it suits them.
"We would urge anyone who has any information about the person responsible to contact the council, as the consequences for a fly-tipping offence of this nature are serious.
"The council's environmental services company Ansa will clean up the area but this represents a cost to the council and the borough's council taxpayers whenever there are incidents of fly-tipping.
"Where prosecutions are successful, offenders can face a fine of up to £50,000 for a serious offence and/or a custodial sentence.
"Staff have visited the site and searched for any evidence as to who may have been responsible.
"Anyone witnessing or having information about fly-tipping should call Cheshire East Council on 0300 123 5011."
The Nantwich to Crewe Greenway was a major cycleway project linking the towns which opened in March 2013.
The Connect 2 Greenway enables people to travel by foot an bike, and the middle section by the side of Middlewich Road is also available to horse riders.
Toucan crossings are in place to help people cross the Middlewich Road.
(Pics courtesy of local reader)