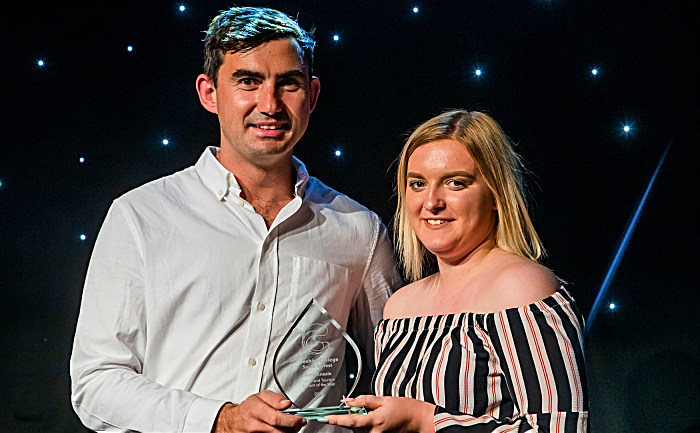 Students at Cheshire College – South & West have celebrated their annual awards at the college's Crewe campus.
Celebrating the achievements of learners over the past 12 months, 33 individual awards were presented in front of parents, family, friends, college colleagues and employers.
Winners included Nantwich student Roisin Burns (A Level Student of the Year) and Thomas Morbey from Crewe (Vocational College Student of the Year).
Jasbir Dhesi, Principal and Chief Executive at Cheshire College – South & West, said: "It's a wonderful opportunity for us to recognise outstanding achievements of these learners, in front of the family, friends and tutors who supported them along the way.
"We are committed to helping all of our learners reach their potential so that they can enjoy successful futures."
Learners receiving awards had completed a range of courses including A Levels, vocational qualifications, higher education qualifications and apprenticeships.
Roisin Burns, 17, from Nantwich, who won A Level Student of the Year, said: "I've just completed my first year of A Levels and I'm studying Chemistry, Biology, Maths and English Literature.
"I've really enjoyed my first year and it's definitely a good stepping stone between school and going to university.
"I'm planning to apply to study medicine and I've had a lot of support from the honours team here at college.
"They've helped me understand what I need to do for my application as well as given me extra curricular opportunities – we've attended Leighton Hospital for a series of talks as well as visited Keele University Medical School to see what it would be like to study there.
"I've also had work experience in a GP surgery and I'm working with the fragility team at Leighton Hospital in the summer."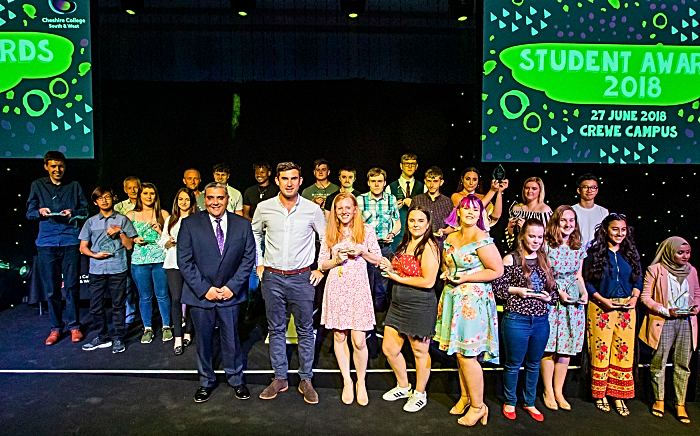 Thomas Morbey, 20, from Crewe who won Vocational College Student of the Year, said: "I'm really excited to be going on to study a BA in Performing Arts and Media at the University of South Wales.
"I took part in shows at high school but here at college I've really grown in confidence. My time here has made me realise that I want to pursue acting as a career."
Holly Kneale, 18, from Crewe, who won Travel and Tourism Student of the Year, said: "I've enjoyed the course so much – the tutors have been brilliant.
"I've learnt so many things on the course about how the industry works and what jobs there are.
"We've been to East Midlands Airport and took part in a Thomas Cook training day.
"The best thing about the course this year has been completing the Air Cabin Crew diploma – I loved the practical assignments we did in the cabin room."
Award winners and guests were also treated to non-alcoholic mocktails and canapés made and served by the college's hospitality and catering learners.
The evening started with a performance by the college's dance learners.
Guest speaker was adventure travel writer and broadcast journalist Simon Parker.
To find out more information about courses at Cheshire College – South & West call the College hotline on 01270 654654.