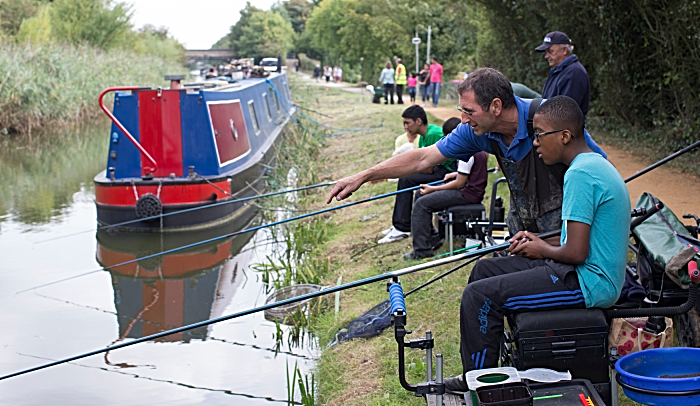 Nantwich families fed up of the World Cup can try something different this weekend – free fishing!
The Canal & River Trust is inviting people to have a go this Sunday July 15 at bridge 104 on the Shropshire Union Canal at Calverley, Nantwich.
Led by Wybunbury Anglers, it's part of a series being run in partnership with the Angling Trust at locations up and down the country.
The sessions will encourage people to get outdoors and experience the peaceful family time available on their doorstep.
Visitors will be taught the basics of fishing by a professional coach and learn about the huge variety of fish found in canals and rivers.
All tackle and bait as well as a rod licence and fishing permit will be provided for free on the day.
John Ellis, national fisheries & angling manager for the Canal & River Trust, said: "Fishing on your local canal or river is a great way of clearing your mind and disconnecting from the hustle and bustle of daily life.
"Many people may not realise that it's also great exercise and that you can burn 500 calories in one morning's fishing.
"Our free Let's Fish events are an opportunity for local people to learn a new skill, relax, and enjoy spending time together with family and friends.
"It's surprisingly easy to learn and the concentration involved can be great for our mental wellbeing.
"There's nothing quite like fishing for helping you slow down and get in touch with nature. We hope these free taster sessions will get more people, young and old, hooked on their local canal or river."
The event in Nantwich will take place between 10am and 4.30pm pm on July 15 at bridge 104, Shropshire Union Canal, Nantwich Road CW6 9JN.
For further details and to book your free place, visit www.canalrivertrust.org.uk/lets-fish
To download a free fishing guide go to www.canalrivertrust.org.uk/fish-guide