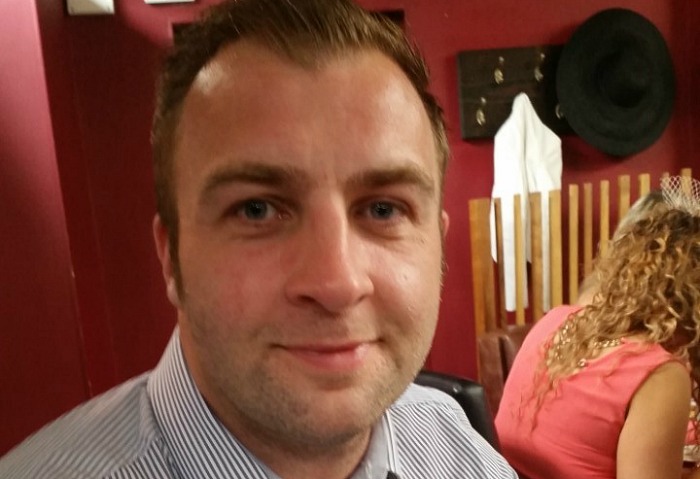 A man has been jailed after his light goods vehicle crashed head on with a van on the A500, killing the Willaston driver.
Adam Daniel Staley, 35, was driving towards Crewe on the A500 at Barthomley when he crashed into a van driven by Neil Dey (pictured), 31, who was heading towards Stoke.
Staley, of Hawksworth Close in Leek, had previously pleaded guilty to death by careless driving in relation to the collision in November 2016.
He was sentenced at Chester Crown Court today (July 13), jailed for eight months and banned from driving for three years and four months.
He will be required to sit an extended retest once his driving ban has expired.
The collision happened at around 5.35am when Staley was driving a white Volvo light good vehicle (LGV) which collided with Mr Dey's white Vauxhall Vivaro van.
Staley was travelling at approximately 54 mph, and had a clear view of the road ahead of him, but for some reason wrongly believed Mr Dey had encroached into his carriageway.
Staley then swerved into Mr Dey's lane and the two vehicles collided.
Mr Dey suffered multiple injuries and, despite efforts of emergency services, he died a short time after.
Roads Policing Investigator PC Cath Hilton said: "This was a heart-breaking incident which has resulted in a young man having his life tragically cut short.
"Neil's family have been deeply affected by his death and their lives will never be the same again, although I hope that Staley's conviction will provide them with some closure."
Mr Dey left behind a loving family.
Following his death, they released the following tribute: "Neil was an outstanding young man. We know how much he loved Eadaoin (his fiancée) and his family.
"We know how much he was loved. We will miss him always."