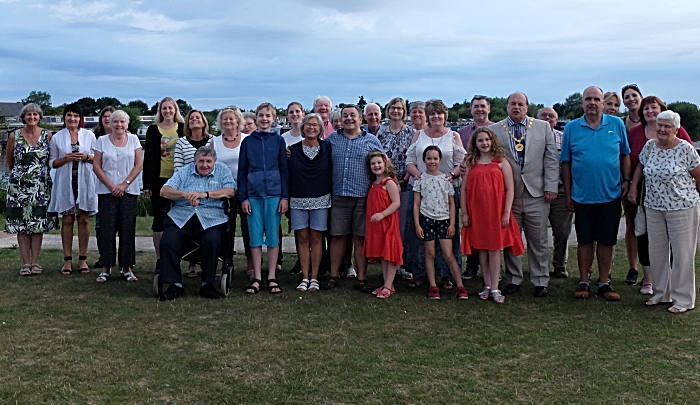 Fourteen students from Crewe and Nantwich's German twin town of Bischofsheim sampled one of the hottest weeks in decades during a summer school organised by Crewe and Nantwich Twinning Association (CANTA).
The students, aged from their teens to 70s, received formal English lessons each day as well as dedicated cultural and learning visits.
They took in the sites of Chester, Arley Hall, Macclesfield's Silk Museum, a tour of the Bentley Factory in Crewe, and a tour of Nantwich and free time there.
Mayor of Nantwich Town Council Cllr David Marren met the German visitors at Overwater Marina to welcome them and give them a talk about the origin and history of Nantwich and its architecture.
He said: "It's only a month ago we had 30 students from our twin town of Macon at Nantwich, so I was really pleased to be invited to address the group from Bischofsheim, doubly so because my welcome was delivered at the marina which is a really nice place to visit anyway.
"I know the visitors fund all of their travelling and accommodation costs themselves, but CANTA facilitates the cultural and social events.
"Unsurprisingly Nantwich always features prominently in the itinerary which is great.
"Many of the visitors I spoke to had actually been to Nantwich before and told me what a lovely town it was and that they intend to come back again.
"Wunderbar! I'll look forward to seeing them again."
Twin towns scheme was started in 1957 with the aim of promoting and fostering friendship and understanding between the people of the Crewe and Nantwich area and those of other nations.
Crewe and Nantwich Borough Council passed over the promotion of twinning to volunteers in 2003, which was when CANTA was formed.
The joining fee is just £10 for the year or £20 for a family of four.
Anyone interested in twinning should contact Clive Mosby by emailing [email protected]