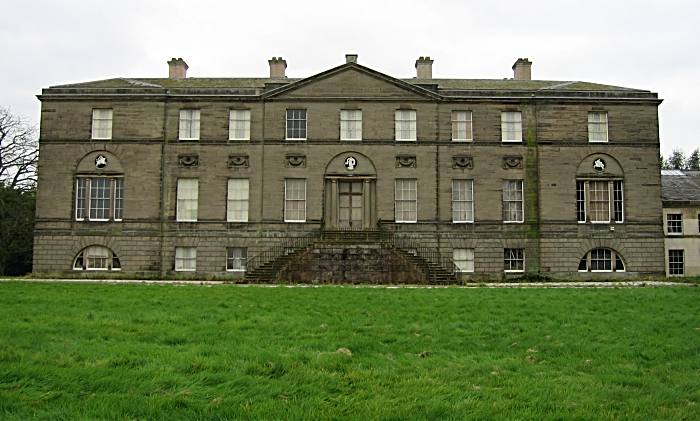 An attempt to build 112 homes to fund the renovation of the Doddington country estate near Nantwich has been rejected following fierce opposition from neighbours.
Lady Rona Delves Broughton, who owns the Doddington Estate, wanted to build 112 homes across 12 smaller plots of land to fill a £9.6 million funding gap for the renovation of her estate – which has planning permission to become a hotel, and is on Historic England's 'at risk' register in parts.
A similar move for 102 homes was rejected last year after Cheshire East Council members agreed there were not enough community benefits to the scheme.
And at a strategic planning board meeting yesterday (August 1), councillors rejected the newer application for the same reason – despite officers having recommended it for approval.
Cllr Janet Clowes, Conservative member for Wynbunbury, urged the board to reject the "unsustainable" scheme – which only included 10 affordable homes, rather than the 34 that would be required in CEC's own policy.
"We recognise the value of the historic assets that have been identified – indeed residents have been arguing and asking for sustainable remedial action for over 30 years," she said.
"However, this does not, and must not be used to legitimate the cynical cherry-picking, or the creative reinterpretation of policy outside national and local policy frameworks."
The parish councils of Doddington and District, Wynbunbury, and Hatherton and Walgherton had sent a joint letter to CEC in opposition to the proposal.
Cllr Paul Moore, member of Doddington and District Parish Council, warned the board that his parish would increase in size by 73% if the homes were built.
But Chris Clayton, representing the Doddington Estate, insisted the scheme was "not just housing for the sake of housing".
With the proposal being the second from Lady Delves Broughton to face rejection in 12 months following opposition from local residents' group Stand Together Against New Development, Cllr Rhoda Bailey, Conservative, said: "If this proposal does not fit the bill, what would?
"I'm not sure what else could be done to make it a better and more acceptable proposal for the residents."
However, Cllr Steve Edgar, Conservative, called on the estate's owners to look at other methods of funding its renovation – with the proposal featuring no safe walking routes, shops or amenities.
"If this was an application anywhere else it would never go through," he said.
Cllr Brian Roberts, Labour, also questioned the removal of quality farmland in the area as part of the scheme.
Members rejected the proposal by seven votes to four.
(pic courtesy of Kittybrewster, creative commons licence)