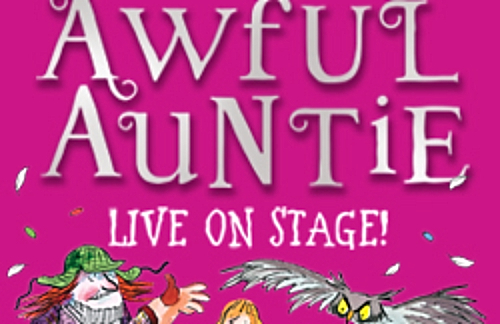 Children of all ages flocked to Crewe Lyceum to see Birmingham Stage Company's adaptation of Awful Auntie, writes Claire Faulkner.
Fans of David Walliams' books will know the story of Stella, a young girl left in the care of her Aunt Alberta following the suspicious death of her parents.
We soon learn that Aunt Alberta isn't as nice as she seems and has plans to inherit Stella's fortune and mansion.
But ably assisted by Soot, a friendly ghost who lives in the mansion Stella plans her escape from Aunt Alberta's clutches.
Adapted and directed by Neal Foster, this production and cast were a pleasure to watch.
Every child in the audience, (and most of the adults) enjoyed the jokes and toilet humour which appeared throughout the show.
The cast were great.
Stella was played by Alice Harvey and Ashley Cousins played Soot.
Timothy Speyer was just fantastic as the awful Aunt Alberta.
I was fascinated by Jacqueline Trousdale's revolving set design, which worked particularly well during the chase and climbing scenes. It was incredibly effective.
It's always good to be part of an audience which really enjoys a show, and it was a pleasure to see so many children having a positive experience of going to the theatre.
Awful Auntie is on at The Lyceum until August 26.