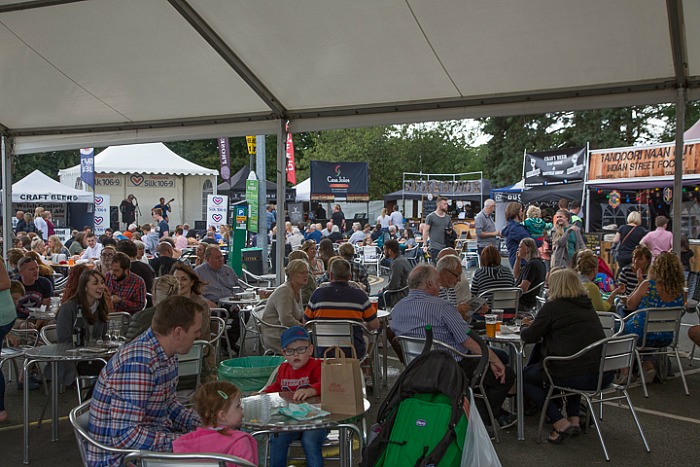 A series of Foodfest competitions will be taking place as part of the Nantwich Food Festival next weekend.
Thousands of people are expected to descend on the town centre for the three-day taste-bud teasing event between August 31 and September 2.
And there will be something for all ages, with one of the competitions being a Children's Carnival Fancy Dress.
There will be lots Latino Carnival fun and youngsters who come dressed for the occasion could win the "Best dressed" prize!
Judges will be looking for the most colourful costumes, with treats on offer for all those who take part.
It takes place on Friday August 31 in Nantwich Town Centre at 5pm, with the winner chosen at 6pm.

There will also be Clewlow's Make a Burger Competition for youngsters where entrants can wow judges with great cooking skills.
Nantwich shop H Clewlow Butchers will provide minced meat and general seasoning mix, plus burger presses so burgers stay in one piece when cooked.
Entrants can decide what other ingredients to use and bring them along on the day.
Burgers will be cooked by Clewlows on the day. The competition is completely free to enter, email [email protected]
The contest is in two parts and will take place in the children's Marquee on Friday August 31 at 3pm.
The Burger Cook-off is on Sunday September 2 at 11am. The winner will win an iPad Mini.

Nantwich Food Festival chilli eating competition is also on offer for Over 18s only.
To enter please email [email protected] using the subject CHILLI COMPETITION.
Please give your name and age at the time of the competition on Friday 31st at 6.30pm in the Town Square.

And finally, there is a Broil King BBQ competition, with judges looking for unsung BBQ chefs who want to show the world their skills.
The BBQ competition is sponsored by Cheerbrook Farm Shop and Broilking.
Places are limited so register early to ensure your place in the competition.
The event will take place on Sunday September 2 near to the Love Lane Marquee, arrive by 12.15pm for the competition to start at 12.30 pm.
The objective is to create the very best BBQ meal.
Cheebrooks will provide contestants with a meat pack which includes a portion of mince, a portion of cubed meat and a couple of sausages.
Contestants are allowed to bring up to five of their own ingredients, such as relish, bread, potatoes, secret blend of special herbs and spices.
There will be no marinating time but contestants can prepare relish, home made bread, accompaniments at home ready to bring to the competition.
Entries at [email protected] or message us on our Facebook page nantwichfoodies and tell us your team name.