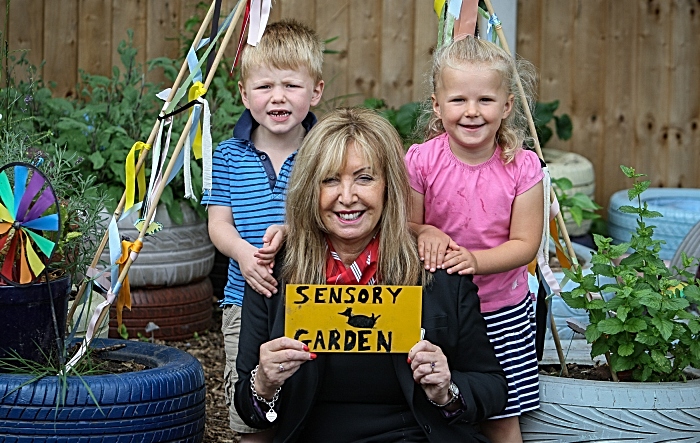 A sensory garden at a Nantwich nursery has blossomed with help from a building developer.
Redrow supplied top soil to help with the creation of the new outdoor facility at Rebecca's Day Nursery in Faddiley, near Nantwich.
The developer is currently building 110 new homes at Kingsbourne, off Waterlode in Nantwich.
Rebecca Johnson, from Rebecca's Day Nursery, said: "The donation has meant that the sensory garden could be finished.
"The children have loved setting up the garden and maintaining the plants.
"We planted a selection of plants to provide texture, taste, smell and visual stimulation.
"We have also provided sound with wind chimes, bamboo and grasses.
"The result is a lovely play area for the children in the shade of the trees."
Redrow says it wants to contribute to "thriving communities" and earlier this year shared £10,000 between seven local groups via its Nantwich Community Fund.
Jason Newton, sales director for Redrow Homes (NW), said: "Ensuring children have outdoor space to play is so important to their wellbeing.
"By helping Rebecca's Day Nursery create a sensory garden we are supporting children's learning and development.
"We hope it's planted the seed for a love of gardening and the outdoors that will stay with the children as they grow."