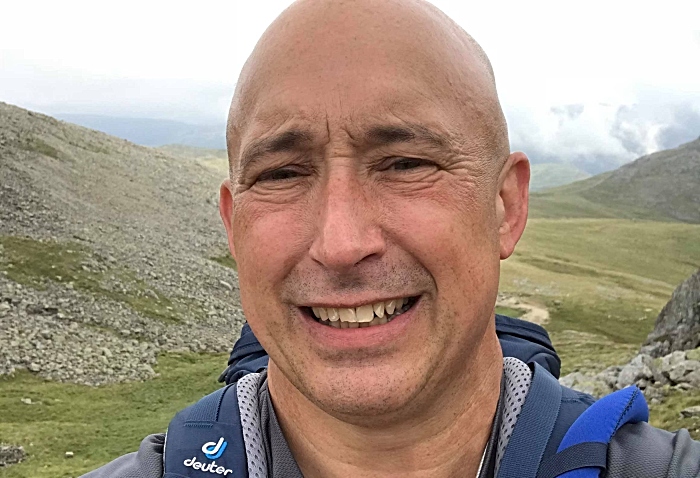 A South Cheshire man is heading off on a six-day hike up the highest mountain in Africa in memory of his late wife who died of cancer.
Roy Price, 51, from Crewe, is embarking on the challenge to scale Mount Kilimanjaro in aid of the Macmillan Chemotherapy Suite at Leighton Hospital.
Mount Kilimanjaro is the tallest mountain on the African continent and the highest free-standing mountain in the world.
Roy is making the self-funded trip to Tanzania later this month.
Hey is raising money in memory of his wife Ruth who died in February this year from secondary breast cancer.
Ruth was treated at the Macmillan Cancer Unit at Leighton Hospital and Roy saw how her care was second to none.
Roy and his friend Ian Jones, 46, also from Crewe, have already raised more than £3,600 this year and have set a target of £5,000.
Roy pushed a 100kg wheelbarrow while Ian wore a bear costume on a walk from Crewe to Nantwich and back.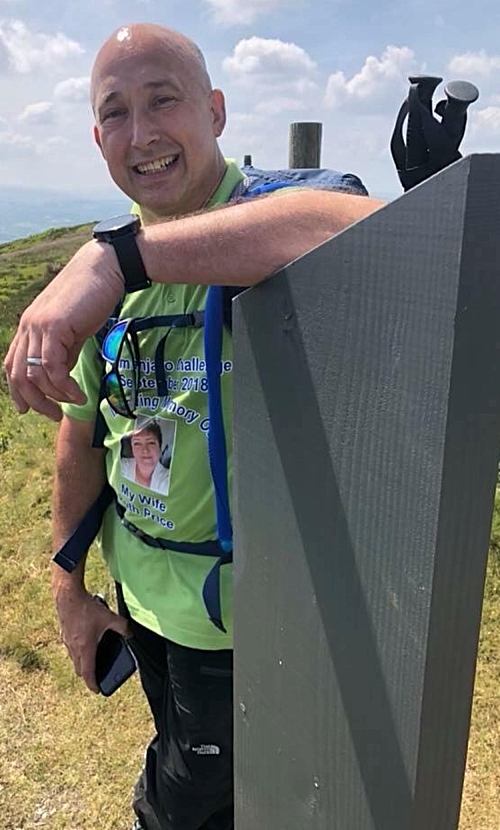 They held a garden party at The Woodside in Wistaston, a charity night at the Bombay Restaurant in Crewe, a tombola and raffle stall at The Co-operative Food in Shavington.
Then Roy hauled a wheelbarrow up Snowdon with Ian in his bear costume.
Roy will match the total raised via the Virgin Giving Moneyonline page to make a personal donation to the local charity The Shine Bright Foundation – as the charity raises money to help fund trials for triple negative breast cancer and supports anybody receiving breast cancer treatment.
He said: "It still seems a bit surreal that on September 21 I'll be on my way to Tanzania!
"When I booked this trip, it was rare for me to walk much further than the garden gate to my van or my car.
"I'd never actually walked up a mountain until May this year when I teamed up with EDGE Travel Worldwide – joining the UK 'Sofa to Summit' walks with them has been a fantastic experience.
"When I first booked the trip to Mount Kilimanjaro, initial reactions off friends and family were you are mad.
"I don't think anyone actually thought I'd train quite as hard as I have. Even now some of my closest friends say I'm crazy.
"I seem to have picked up the name The Crazy Wheelbarrowman!
"Adding the wheelbarrow into the training was about being different and a little crazy has not only helped boost the donations it's helped people smile.
"My aim has not just been to try smiling my way through the grief of losing Ruth whom I was with for 30 years, it's been about making others smile too.
"My crazy fundraisers have made friends going through difficult times smile, and I'm so pleased to see them happy and having fun.
"We all know the saying "life is too short" and it really is, so I'm trying to encourage fun and laughter wherever I can.
"Kilimanjaro, despite all the training, will be very difficult and no one can be sure of the affect of altitude, but hopefully I can battle through to the summit.
"We should reach the summit on what would have been my 27th wedding anniversary, so my emotions are likely to be running very high.
"I guess to me the hardest thing will be returning when it's over – that really is when a new chapter in my life will begin.
"It will be time to move forward for me. I will never forget the 30 years spent with Ruth but I know deep down she really would want me to move on and be happy.
"Throughout the last few months I've been convincing people there are happy times waiting around the corner for them, after Kilimanjaro I'll be looking for my happy times that are hiding around the corner too.
"The first thing I'll do when I get home after ensuring my family and close friends are OK is to write the cheque for The Shine Bright Foundation.
"Whatever is on the Virgin Giving Money online page on September 30 I will match and make my personal donation to The Shine Bright Foundation.
"I wanted to be able to not only make people smile but to make a difference to people going through what my wife Ruth went through with triple negative breast cancer.
"So far the funds stand a little over £3,600, this will I'm sure make a big difference to many people and to both charities that I'm supporting."
Carole Salmon, Community Fundraiser – ‎Mid Cheshire Hospitals NHS Foundation Trust, said: "I wish Roy all the best for his Mount Kilimanjaro climb and urge the local community to help him boost his fundraising total if they are able."
To donate, visit https://uk.virginmoneygiving.com/RoyPrice2
(Words and pictures by Jonathan White)