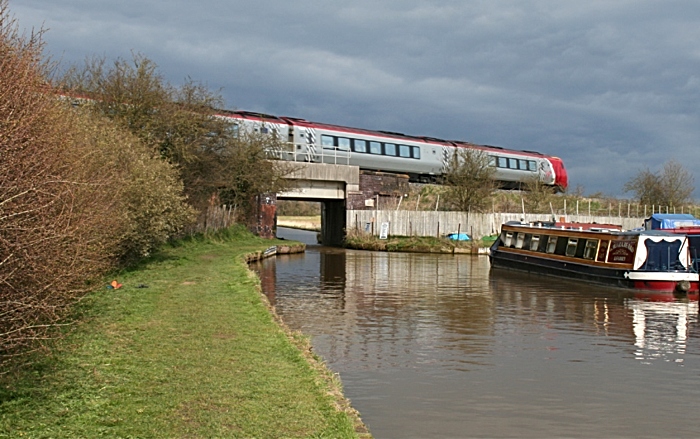 Two rail workers have been injured in an incident at Cholmondeston railway bridge near Nantwich.
Cheshire Police, British Transport Police and Cheshire fire crews from Nantwich, Crewe and the major incident rescue unit from Winsford were called to the scene at 2.45am today (September 19).
They responded to reports of an accident on the rail line at Winsford Road, Cholmondeston, which carries the main Crewe – Chester line over the Shropshire Union Canal.
One man, who was working on the line, had become trapped in machinery.
Crews and paramedics freed the casualty before handing him into the care of paramedics.
He suffered a serious injury and was taken to hospital.
A second man suffered with minor injuries had been released prior to the fire service's arrival.
Crews were at the scene for two and half hours.
A Cheshire Police spokesman said: "Two men have gone to hospital, one with serious injuries but not believed to be life-threatening.
"The rail line was closed for a time, but police had left the scene at around 5am."
A British Transport Police spokesperson added: "Officers were called to Winsford Road, Cholmondeston at 2.43am this morning after reports of two maintenance vehicles colliding on the railway.
"Colleagues from the North West Ambulance Service, Cheshire Police and Fire and Rescue Service also attended, and two men were taken to hospital – one with minor injuries and the other with life-changing injuries.
"Officers continue to make enquiries to establish the cause of the incident.
"The Rail Accident Investigation Branch have been notified and will be conducting an independent investigation."
A spokesman for Network Rail said: "Just before 3am on Wednesday 19 September, during planned track maintenance, an incident involving two machines on the railway between Crewe and Chester resulted in two members of staff being injured.
"We are working with the Rail Accident Investigation Branch to establish exactly what happened and to stop similar incidents being repeated.
"We are in close touch with the injured parties' relatives following this incident."
(pic of location courtesy of Espresso Addict, creative commons licence)