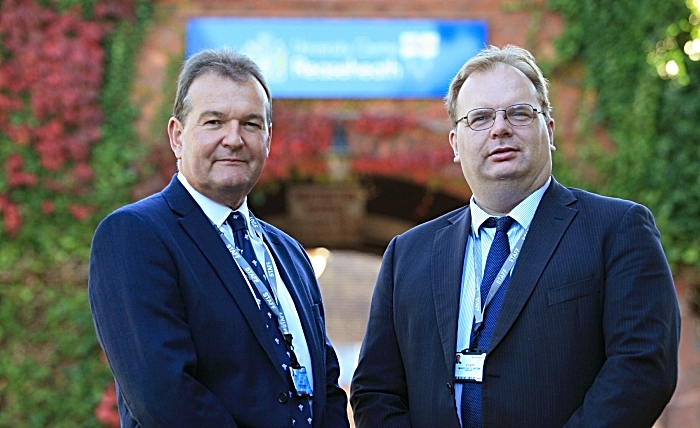 Reaseheath College and University Centre in Nantwich has appointed Marcus Clinton as its new Principal.
Mr Clinton, who has replaced the retiring Meredydd David OBE, has been appointed Principal and Chief Executive of the leading land-based college.
Meanwhile, David Pearson MBE has moved from Vice Chair to Chair of Reaseheath's Board of Governors, taking over the position from Richard Ratcliffe.
Mr Clinton has been Principal of Northumberland College for the past four years and was previously Vice Principal and head of the college's land-based campus at Kirkley Hall.
He currently sits on the board of Landex, which represents the interests of 39 land-based colleges and universities, and is on the board of the National Land-based College, a virtual college supported by specialist land-based colleges and universities.
He is also director of Reaseheath's subsidiary company DART Training, a progressive work based training provider based in Derbyshire.
Mr Clinton, a former land-based student, said: "I am immensely proud and privileged to have become the head of one of the best specialist land-based and technical colleges in the country.
"I will be continuing to ensure that Reaseheath's students have the right work ethic and employability skills to meet the demands of industry.
"It is also essential that Reaseheath remains at the forefront of the very latest technologies and practices.
"One of my main aims is to further progress the Reaseheath Group through increased employer engagement, business development and research.
"This is a pivotal moment for us to take the organisation forward, as the Government is increasingly realising the value of the technical training offered by Further Education colleges."
David Pearson has 45 years of experience working within the NHS and is currently Vice Chair of Staffordshire and Stoke-on-Trent Sustainability and Transformation Partnership.
He has held clinical, executive and non-executive positions including Chair of Staffordshire and Stoke-on- Trent Partnership NHS Trust.
He was made MBE for his services to Staffordshire's Mental Health Services in 2010, has a lifelong interest in the countryside and agriculture and lives on a small holding in the Staffordshire Moorlands.
David, who has been a Reaseheath governor for six years, said: "It is a privilege to be elected Chair of the Board and I look forward to working with the team to take this superb college forwards.
"Our first priority will be to ensure our services continue to be safe, sound and supportive and that we have positive outcomes for our students.
"We also aim to grow and strengthen our business provided it fits with Reaseheath's strategic objectives, securing continued financial stability."
(Pic: David Pearson and Marcus Clinton)