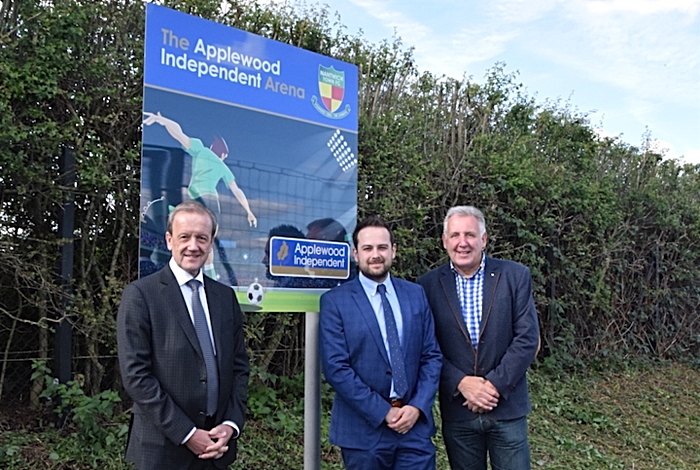 Nantwich firm Applewood Independent has teamed up with Nantwich Town FC in a partnership that will see the club's 3G facility renamed "Applewood Independent Arena".
The family-run business has supported the club for a number of years.
This latest deal is a further progression of their commitment and an agreement that will see the Applewood brand at the club's 3G complex for the next three years.
Applewood Independent director Alex Pritchard said: "We are delighted to be developing our partnership with Nantwich Town Football Club further.
"We appreciate the role that it plays within the community and many of our clients are also supporters as well.
"The 3G Arena is an immensely popular part of the community with people of all ages and abilities enjoying football and we are very proud to be able to support them with this and also with their own personal financial planning."
Nantwich Town FC commercial director Jon Gold said: "We are really excited about working closer with David, Kay and Alex and the team at Applewood.
"We are sincerely grateful for their support and I am sure the "Applewood Independent Arena" and brand association will soon become synonymous with the core values of Nantwich Town Football Club and its players and supporters."
Applewood Independent is a financial advisor specialising in investments, pensions, inheritance tax planning and life and income protection.
(Images courtesy of Lucy Knight)