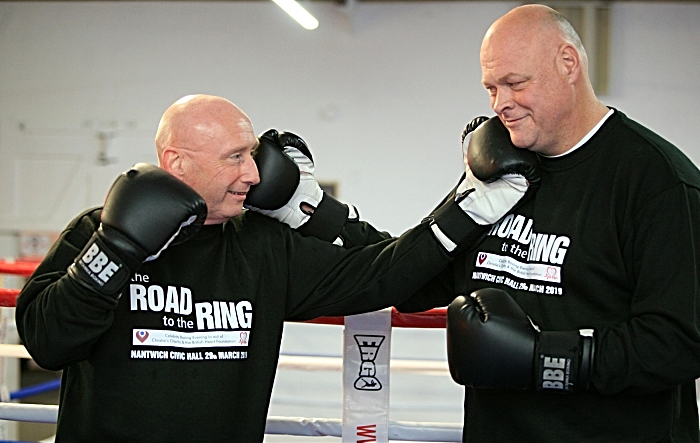 High profile businesses have thrown their weight behind a celebrity boxing night in Nantwich to raise money for the British Heart Foundation and The Christie Hospital.
They are joining forces with organisers of "Road to the Ring" to welcome famous faces from the boxing world including Frank Bruno, Carl Froch, Tim Witherspoon and Joe Egan to Nantwich next spring.
Other stars include TV documentary-maker Ross Kemp and boxer Tony Bellew who has pledged his support as he prepares to challenge Olympic gold medallist Oleksandr Usyk for the world cruiserweight champion title in Manchester on November 10.
The night will include interviews with the legends and an exhibition bout between Crewe businessman Ken Lawton, 57, and his sparring partner, Pete 'Shuff' Shufflebotham, 51, both former kickboxing champions.
Alpha Omega Securities owner Ken last fought 26 years ago and is coming out of retirement in a bid to raise money for the charities.
And he's won backing from a variety of local companies including Blitz Fireworks, Brupac and Studio 4orce in Crewe, Lyon Griffiths in Nantwich, Homecooked Dining and R K Henshall in Sandbach and ctchealthcare clinics of South Cheshire.
He said: "We have added to the celebrity line-up since we announced the night in August. It brings to Nantwich true legends of the boxing world, past and present.
"It's been made possible by our generous sponsors and we hope to welcome more onboard.
"The more support we have, the more money will be raised for these worthwhile causes."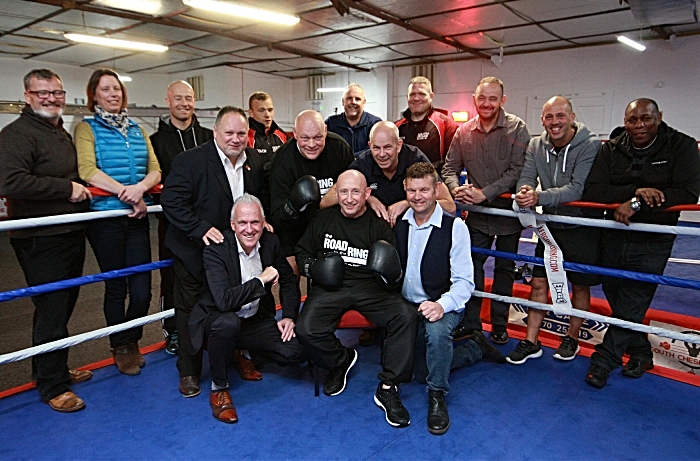 The evening, on March 29, will see Nantwich Civic Hall transformed into a five-star boxing venue with wow factor.
There will be film footage charting Ken's "Road to the Ring" and efforts to become fighting fit with a tough training regime starting 5am before a day at the helm of his security company based on Lawton Street.
Coaching support has come from the South Cheshire ABC boxing club on Middlewich Street, Crewe and five times Thai Kickboxing World Champion Ronnie Green and Judo black belt Dean Colvin, from Crewe.
Master of ceremonies for the evening will be BBC Radio 5 Live presenter Garry Richardson with interviews and commentary by Emma Jones of Signal 1 Radio.
There will be entertainment from electric string quartet String Mania and X Factor finalists opera stars G4.
A charity shop will sell sporting memorabilia to put more money in the pot.
Ken added: "This will be a night to remember whether you like boxing or not.
"The entertainment and venue will be first class, with a surprise factor when you walk in to see how the Civic Hall has been transformed."
Doors open at 6.30pm and a bar and food will be available. Tickets are £70 or £80 for ringside seats.
For more information on sponsorship opportunities or for tickets call Alpha Omega 01270 258881 or email [email protected]
(Pic: Back in the ring: Ken with charity night sponsors and with sparring partner Pete 'Shuff' Shufflebotham)