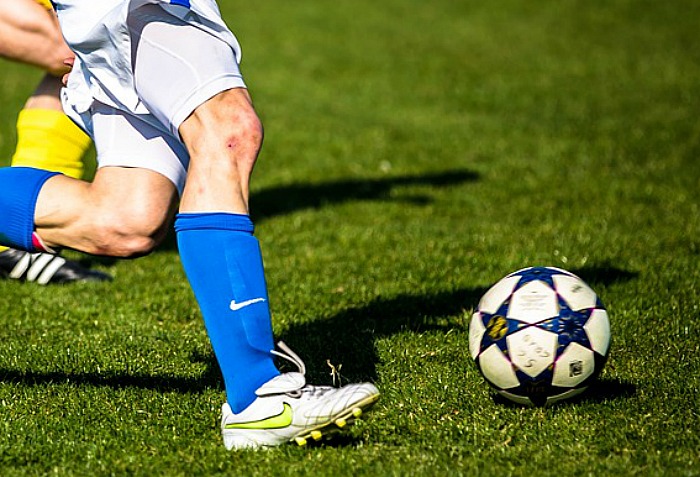 Square One stay top of the Crewe Regional Sunday League Premier Division after a 4-0 win over Elworth Park Rangers.
Danny Dodd and Danny Griggs both scored twice in a comfortable victory for the leaders.
NHB continued their recent good form with a 1-0 win over Wistaston Leopard, thanks to an Andy Ward goal.
White Lion Ford Lane beat Faddiley 4-0 with goals from Danny Roberts (2), Russell Schofield and Lewis Clark.
Salvador led Willaston White Star 5-0 at half time with goals from Kev Sharp (2), Wayne Beggs, Lee Mellor and Danny Lavalette (Pen).
But Star fought back in the second half and scored consolation efforts through Azi Haque and Dan Williams.
In Division One, The Ark beat Broadhurst FC 2-3 to retain top spot, with goals from Mike Horne, Rob Jones and Alex Chu.
Ryan Millington and Dan Griffiths netted for Broadhurst.
AFC Wickstead stay in second place after a 2-3 win at Audlem.
Will Cork scored a very early goal for the home team, and added a second later on, but goals from Anthony Tinsley, Dan Croft and an own goal saw Wickstead win.
Sydney Arms are third after a 2-4 victory at White Lion.
Jason Middleton, Callum Williams, Sean Owen and Vinnie Pownall were on target for the visitors, with Nathan Cherrington and Russell Chandler scoring for White Lion.
George and Dragon beat Haslington 6-1 with goals from Miles Wadey (2), Rob Hatton (3) and Dan Osborne.
Owen Porter netted for Haslington.
White Horse squandered a 2-0 lead to go down 2-3 against Winsford Over 3.
Two goals from Kevin Beresford had put the home side ahead, but goals from Tom Taylor (2) and James Crowther gave victory to the visitors.
The game between White Eagle and Nantwich Pirates had to be postponed as Eagles were unable to raise a team.
In the Presidents' Cup game, Crewe Athletic beat Talbot 1-3. PJ Hudson, Greg Gill and Faith Arowosafe scored for the visitors, with Rhys Wright getting a late goal for Talbot.
In the Crewe FA Sunday Cup game, Betley had a comfortable 7-1 win over Brighton Belle.
Simon Roberts (3), Lee Smith, Gavin McKeith, Chris Robaszek and Tom Slaney scored for Betley, Mowatt scored the Brighton Belle goal.