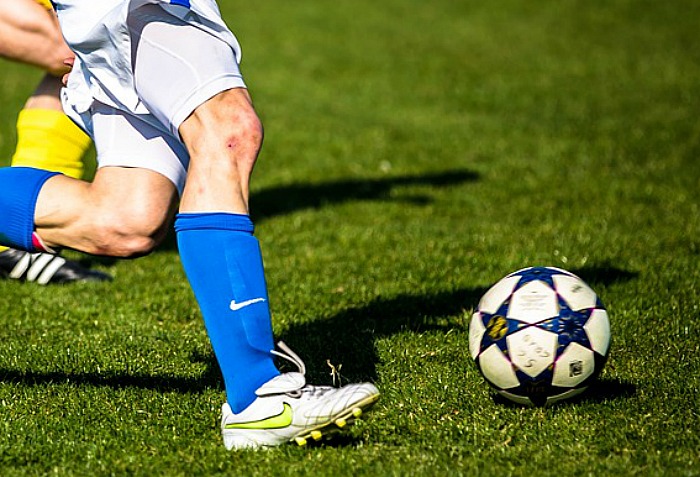 Leaders Square One could only draw 1-1 at home to Faddiley on a day of surprising results in the Crewe Regional Sunday League Premier Division.
Shane Heron gave Square One a half time lead, but a late penalty by Will Emerton earned Faddiley a point.
Second placed NHB also shared the points with Wistaston Leopard in a 2-2 draw.
Louis James and Jack Turner scored for the home team, who were reduced to nine men.
An own goal and a late penalty by Dan Ball ensured NHB got their draw.
With the leaders both dropping points, it was a chance for White Lion Ford Lane to make up some ground, but they lost 0-4 at home to Betley, who thoroughly deserved their win.
An early 30-yard goal from Jamie Baker set up the visitors, and he went on to complete his hat-trick.
Simon Roberts scored the other Betley goal.
Willaston White Star have signed on four players from the now defunct White Eagles.
For a few minutes it seemed they had helped Star to an unlikely point against Salvador, who had gone 0-2 up with a brace from Lee Mellor.
Lukasz Pasiuk and Lukasz Synowicz each scored late goals to make it 2-2, but a late winner from veteran Wayne Beggs won it for Salvador.
In Division One, Audlem won against Broadhurst FC, who are fading after a bright start to the season.
Ryan Millington got their goal, but a brace from Ben Spruce and a goal from new signing Kevin Berisford won it for the home team.
Nantwich Pirates went to Winsford and picked up just their second win of the season with a 2-3 victory at Brighton Belle.
Mark Robson and Dalton Parker netted for the home team, with Scott Rankin (2) and Sam Cadwallader scoring for the Pirates.
George and Dragon were held to a 1-1 draw at home to Sydney Arms.
Terry Cain scored for The George and Vincent Pownall replied for the visitors.
Sandbach Town and White Horse shared six goals in a 3-3 draw.
Matt Timms, Matt Robertson and Simon Lewis scored for Sandbach, with Adam Smithies, Nick Gregory and Dan Wade netting for White Horse.
Winsford Over 3 (Dean Mundy) and Haslington (Darren Lockett) drew 1-1.
League leaders The Ark ran riot at Sandbach against White Lion with a remarkable 3-10 win to increase their lead at the top of the table.
Chris Worstencroft (2) and Nathan Cherrington scored for White Lion, with Liam Kettle, Alex Chu, Steve Hughes and Nathan Farrell each netting twice for the visitors.
David Garstang and Alex Russell completed the scoring.
In the second round of the Cheshire FA Sunday Cup, Crewe Athletic went down at home to Spital Vaults.
Athletic were 2-1 up at half time, but had a player sent off early in the second half and went 2-3 behind.
A late equaliser took the score to 3-3. With no extra time being played, the game was decided on penalties, with the Crewe club losing 5-4.