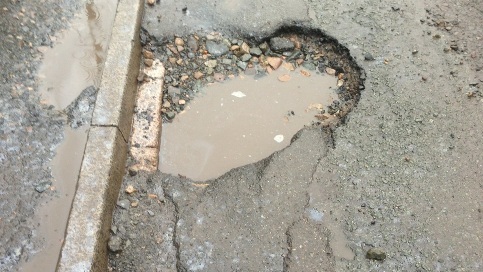 The Government is set to invest more than £8 million on patching up Cheshire's roads next year, writes Stephen Topping.
Cheshire East Council will receive £4,632,000 from the Department for Transport in 2019-20, while Cheshire West and Chester Council will receive £3,525,000.
It is part of a £420 million package announced by Chancellor Philip Hammond in last month's budget, with the cash set to be used on repairing roads and investing in small safety, bus priority or walking and cycling schemes.
Jesse Norman MP, roads minister, said: "Potholes are a huge problem for all road users, and too often we see issues occurring at the same place time after time.
"That is why the Government is investing more in improving our roads than at any time before – £15 billion between 2015 and 2020 and a further £28.8 billion to 2025, plus an immediate extra £420 million for potholes and local road maintenance just this year.
"The north west will be getting an extra £53 million this winter to keep its roads in good condition to keep drivers and cyclists safe."
Cheshire East Council has been approached for comment.