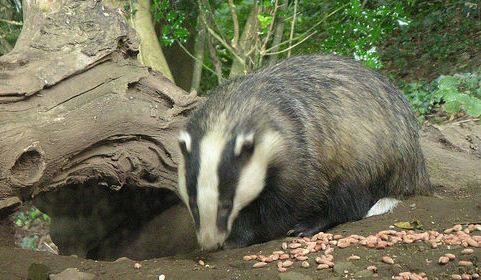 Cheshire Wildlife Trust bosses have voiced concerns over the Bovine TB Strategy Review led by Sir Charles Godfray.
The trust, welcoming recommendations for a changed emphasis in the fight to eradicate bovine tuberculosis (bTB), is unhappy over the review's recommendations to continue badger culling.
They say it "flies in the face of robust scientific evidence" and is urging the government to halt their policy of killing thousands of badgers.
The review says badger culling can have a "modest" effect in reducing cattle TB, but would lead to more than 40,000 badgers being culled a year.
Martin Varley, director of conservation at Cheshire Wildlife Trust, said: "As farmers ourselves, we want to see the eradication of bTB in cattle, but a badger cull is not the answer.
"We support the review's recommendation that the focus of the strategy should be shifted to addressing the transmission of bTB between cattle.
"This is the main route of infection.
"Only 1 in 20 cases of bTB herd infections are transmitted directly from badgers, so culling badgers is not the answer.
"Several scientific studies have demonstrated that culling actually increases the prevalence of bTB in the badger population, and results in it spreading to other areas.
"We believe tackling the disease should involve better biosecurity by landowners, stricter movement controls of cattle, improved TB testing and cattle and badger vaccination."
"Vaccination has the potential to reduce bTB infection prevalence in the badger population, and hence bTB risks to cattle, without the harmful effects associated with culling such as increased prevalence of TB in badgers plus spreading the disease."
The TB Strategy Review, commissioned by Michael Gove, Secretary of State for Environment, Food and Rural Affairs, in February, highlights the potential for a large-scale badger vaccination programme as an alternative to culling which Cheshire Wildlife Trust welcomes.
"The government should do more to support rolling vaccination out to more areas of the country," the trust added.
"Wildlife Trusts across the country have proved that badger vaccination can tackle bTB in badgers, demonstrating it is do-able.
"Cheshire Wildlife Trust, as well as 11 other Trusts across England and Wales, conducted badger vaccination programmes between 2011-2015.
"In this time, more than 1,500 badgers were vaccinated."
Cheshire Wildlife Trust is currently working in partnership with the Cheshire Badger Vaccination Programme to start a new programme of vaccination in 2019.
For more information about badgers and bTB visit www.cheshirewildlifetrust.org.uk/get-involved/campaigning-wildlife

(Badger pic by Natbat, creative commons licence)